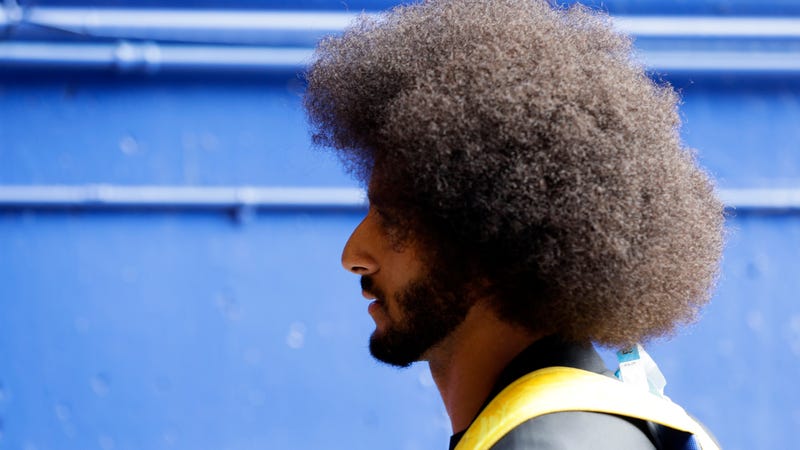 On Sunday, Colin Kaepernick took another defiant knee on the football field, continuing his protest against police brutality and racism against black Americans in a now-familiar ritual. The image of him on game day has grown comforting to me—a respectful but resolute kneel, stoic eyes and that head of hair crowning…
Deepica Mutyala recently became known on the Internet as the destroyer of all that is good when she ruined the curls of a black model named Malyia McNaughton during a live segment on the Today Show. Many, including McNaughton, don't blame Mutyala at all.
Of the many pressing questions raised by the Rachel Dolezal circus that was wrapped in a trainwreck and dipped in a forest fire, one of the things that stands out most for me is: How did she get her hair so on point?

Last night's winter premiere of Scandal brought back the suspense and panic that I felt was missing from the first half of the season. We haven't felt this sense of hopelessness from Olivia Pope in awhile. We also haven't seen her hair look so uncharacteristically unlaid.
In an essay for Entertainment Weekly, Tracee Ellis Ross talks about the importance of black women on primetime television having the freedom to wear their hair the way it grows out of their heads.
The Hair Cuttery is not a member of the natural hair movement, it seems. Neal Carter spotted an ad clearly being targeted towards black women for a "Straightening Up" package in the window of the salon chain.
"My hair is called an Afro," says Isis Brantley in the video above. The Dallas hairdresser hasn't cut her hair since she was 12 years old. She says it was that hair that led her to be chased down by a TSA guard and subjected to an extra patdown. The TSA claims she left before the full inspection was completed.
• Here is a fairly convincing argument for male circumcision: It may help prevent penis injuries. Circumcised men are less likely to experience minor injuries during sex, says a recent study.