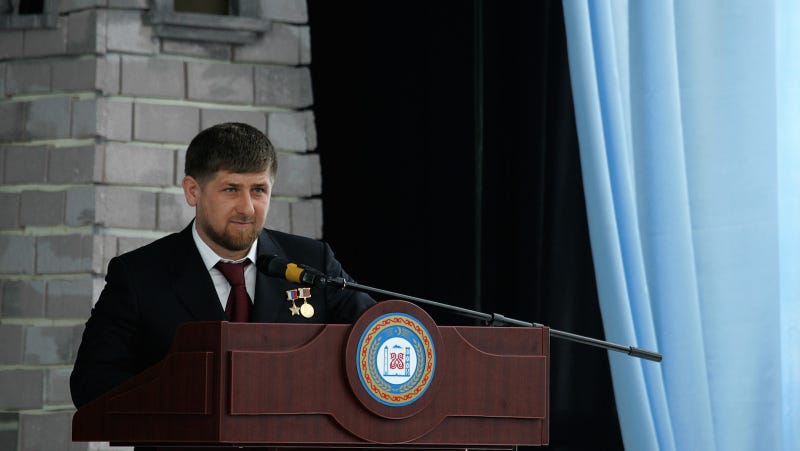 Robert Huskey and Jack Zawadski met in California in 1965. Six months into their relationship, they moved in together. In 2015, when the Supreme Court ruled that gay marriage was legal, they had a small ceremony. Soon after, Huskey's health deteriorated, and he died in 2016. Expecting Huskey's death, Zawadski's nephew…
Last summer, Bishop Karen Oliveto, who is married to a woman named Robin Ridenour, was elected to the Mountain Sky Area of the United Methodist Church, a region which includes Colorado, Montana, Utah, Wyoming and one church located in Idaho. But she may soon be ousted from her position following a complaint from a…
North Carolina's discriminatory "bathroom bill" will cost the state at least an estimated $3.76 billion over the next 12 years, according to an analysis by the Associated Press. The AP, which achieved the tally based on public record requests and interviews with local officials, notes that its estimate is conservative…
Kentucky Gov. Matt Bevin, who declared 2017 the "Year of the Bible," has signed a religious freedom law that effectively allows public school student groups to discriminate against lesbian, gay, and transgender people, and other minority students. It also allows teachers to use the Bible as an educational text.
Despite previous statements claiming he never knowingly donated to LQBT hate groups and denouncing reports as "fake news," Philip Anschutz of Anschutz Entertainment Group—the corporation that, through its subsidiary company Goldenvoice, puts on the Coachella and Panorama music festivals—donated to Alliance Defending…
An 8-year-old from Secaucus, New Jersey has been banned from the Cub Scouts for being is transgender. Currently, the Boy Scouts of America's policy is to only accept children whose sex is categorized as male on their birth certificate and currently the organization—known for its conservatism—declines to comment on if…
Last Week Tonight is like Sesame Street for adults. That's not because John Oliver would make one hell of a muppet (he would), but because just like the children's programming we used to love, watching this show is so much fun you don't even realize you're learning about the fact that 31 states still allow firing or…
Facebook, the home to over 50 gender identity options, has taken a bit of a bigoted turn this week by suspending the profiles of drag queens whose accounts are under their stage names. Artists are being forcefully logged out and left messages providing instructions on how to change their stage names to their legal…
A disturbing new report says 41% of trans people in the US have attempted suicide. One possible contributing factor: the incredible discrimination they face at work, at school, and even in the hospital.