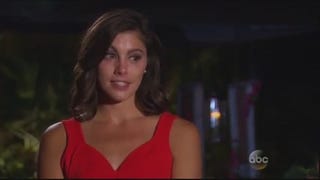 On every season of The Bachelor, there is a "crazy" contestant. Whether acting of her own accord or (more likely) prodded by invisible producers, she provides the drama for the first few weeks, until the bachelor's dislike for/fear of her becomes too painfully obvious for even the most optimistic of audience members…
Survey says, one in four of us is still best friends with someone from elementary school. Okay, a dubious survey.
How, you asked, could we neglect solid-gold trashiness like Harold Robbins! And Jilly Cooper! And Anne Rice! Don't worry, kids, we're not done: herewith, more titles, suggested by you, that make an argument for the anonymous benefits of a kindle...