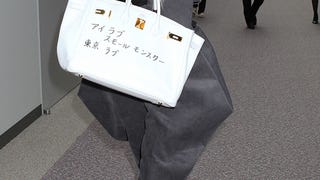 There's a rumor circulating that Lady Gaga had her leg amputated, including this "quote": "This is the latest fashion I'm starting... I'm a world leader when it comes to wacky and weird shit." Don't worry: Gaga's legs are intact.
Simon Cowell confirmed today that he's leaving American Idol at the end of this season. He'll be launching the U.S. version of The X Factor and sources say he's convinced a familiar face to join him on the judges' panel.
According to a search warrant, Dr. Conrad Murray is officially the target of a manslaughter investigation into the death of Michael Jackson. But more importantly, Michael's hair is being made into diamonds.