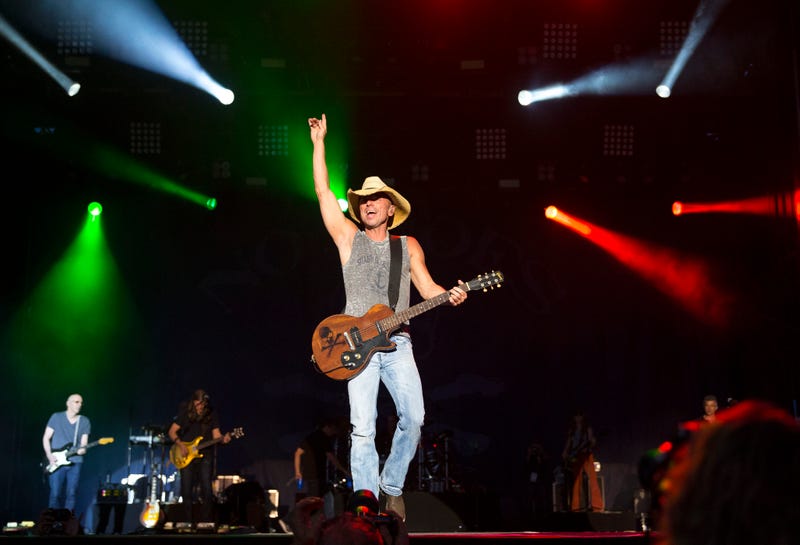 It's not quite 30 tons of trash, but a sizable mess was made, yet again, at a Kenny Chesney concert.

Uh oh. Robin Thicke has gotten himself into a little trouble with the law. The Grammy winner was arrested in New York earlier today for possession of marijuana, after the cops happened upon him smoking a joint in a car. Apparently, he and another person were hanging out and indulging in a Cadillac Escalade that was…
A source claims that Lady Gaga is preparing to launch her film career by staring in a film that "will be a mix between Moonwalker and Dreamgirls." Bryan Singer is reportedly in talks to direct.
Seriously, Jennifer Aniston, what the hell are you doing? First you signed on for desperado babyfever flick The Baster, now you're doing a movie called Pumas. That's right: PUMAS. The plot:
Yesterday we heard there was no sex tape; today Britney wants to buy the tape she made with Adnan Ghalib from him, so she can destroy it. Even if they're not having sex on the video, she's probably loopy and naked. She might need to give this guy a lot of cash to make him go away. [The Sun]
Meanwhile, Adnan Ghalib has…
The new issue of Vanity Fair isn't out yet, but Miley Cyrus is already warning fans that she's mortified of the semi-topless pictures of herself inside. "I took part in a photo shoot that was supposed to be 'artistic' and now, seeing the photographs and reading the story, I feel so embarrassed," she says. A starlet's…