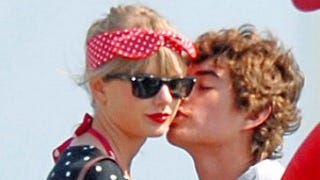 The Kennedy family has eight hours of tape made by Jackie just months after JFK's death. To hear some outlets tell it, the tapes include the former First Lady's conspiracy theories about the assassination and tales of her own extramarital affairs. Others say they're not as salacious. We're about to find out.
[Potomac, Maryland, January 22: Vanessa Williams sings a song during the funeral mass for R. Sargent Shriver—the first director of the Peace Corps—at Our Lady of Mercy Catholic church. Image via AP.]
What's so objectionable about The Kennedys that the family felt it must be pulled from TV? For starters, Joe Sr. fondles a secretary in front of his sons, bribes Jackie, and smashes a crucifix — all in the first episode!
No advertisers or sponsors complained about The Kennedys miniseries, but sources say Caroline Kennedy and Maria Shriver lobbied executives to pull the series from the History Channel. Both are working on projects for the network's parent company.
Two articles today ask whether Caroline Kennedy was the victim of double standards. Why yes, she was: the Camelot standard!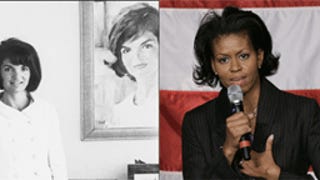 Long before Ted Kennedy endorsed him for president, I've been telling anyone who'll listen that I think that Barack Obama and his wife, Michelle, are the contemporary version of Camelot: Barack with his ability to connect with younger generations and inspire hope; Michelle with her formidable intelligence and…