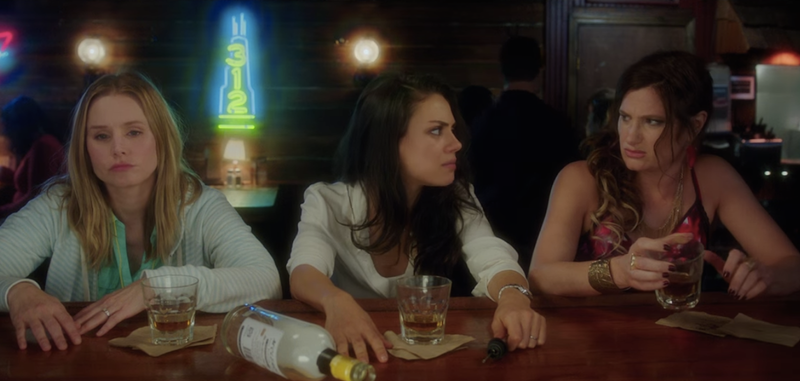 Here's what I knew about Bad Moms before heading to the movie theater this weekend: that it's called Bad Moms, that the poster has some ladies on it raising the roof and that those ladies are actresses I don't actively dislike: Mila Kunis, Kathryn Hahn and Kristen Bell. Now, having seen the movie, I also know that the…
Kathryn Hahn, an actress so talented that she stole every scene she appeared in as Rabbi Raquel Fein in the past two seasons of Transparent, has been cast as the lead in Jill Soloway's new Amazon show, I Love Dick, an adaptation of Chris Kraus' memoir/novel of the same name.
We can't say how this happened, but we've seen script pages from the pilot episode of the new Absolutely Fabulous, starring Kristen Johnston and Kathryn Hahn.
[Los Angeles, March 9. Image via Splash.]