On August 26, 2014, Kate Bush played her first full concert since 1979. In the 22-show residency that followed at London's Hammersmith Apollo, called Before the Dawn, Bush played a three-act set, with one focused on an assortment of songs, one that recreated the narrative suite on her classic Hounds of Love album's…
The good Kate Bush giveth: As an accompaniment to her three-part live album Before the Dawn (out November 25), Bush has newly released a video for "And Dream of Sheep," a song that first appeared on 1985's Hounds of Love, but was recorded with Bush singing live while swimming in a water tank at Pinewood Studios for…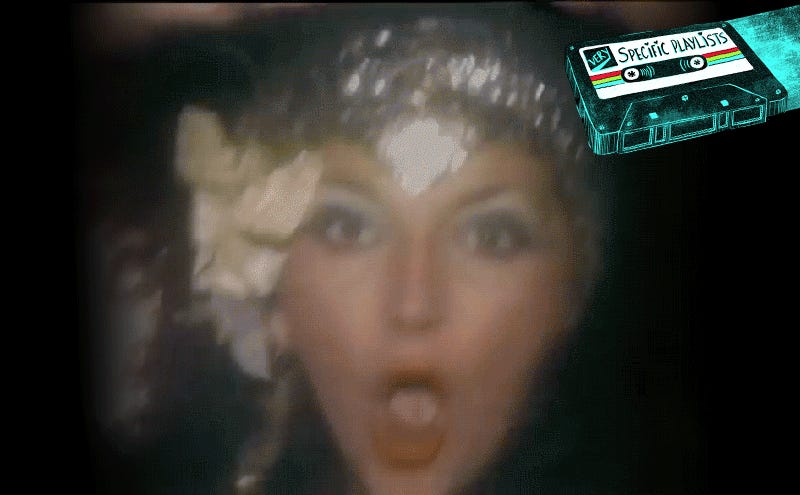 Very Specific Playlists is a weekly feature in which Jezebel staffers make very specific Spotify playlists based on their weird proclivities.
In 2014, the BBC aired a one-hour documentary on Kate Bush that we failed to report on. For this Kate Bush oversight, we deeply apologize.
The pryce of wychcraft olde and crude, the hovel of legendary songstress Kate Bush shall be reclaimed by the sea, unless she invokes the furious magicks of the ancient builders, i.e. hires construction workers to immediately reinforce the foundation of her seaside home.
Selena Gomez posted a very artistic and ambiguous photo of herself being sacrificed to a curtain monster frolicking in the sun on her Instagram yesterday and the internet erupted in idle speculation about what it could all mean. Is Selena finally taking control of her career and shedding her good-girl image? Is she…
For the love of all that is holy (i.e. for the love of Kate Bush), this dude singing "Wuthering Heights" in its original key is one of the most beautiful things you will ever EVER witness. It's haunting, it's stunning, it's everything a Kate Bush fan could possibly dream of beyond dancing in a field with Kate Bush…
Jane Czyzselska thinks that women in music are rarely referred to as geniuses. The Times of London writer claims that Rufus Wainwright gets plied with the "genius" accolade frequently, while similarly blessed female musicians like Kate Bush, Bjork and Goldfrapp are not given the genius label. Um, Jane? Goldfrapp?…