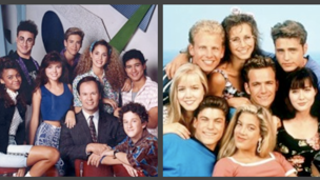 When I was a kid, I wanted nothing more than to move across the country and go to high school in California. The only question was: "Which fictional California high school is truly the best?"
: The Bayside crew always had something quippy to say, but the West Beverly crew took it to the next level and put out…
This week, both Mayim Bialik and Melissa Joan Hart graced the pages of People to discuss their recent makeovers. As early 90s sitcom stars, however, these two ladies once battled for quirky teen fashion supremacy.
. They share a similar look, but Clarissa did it better and made it look effortless, whereas one…