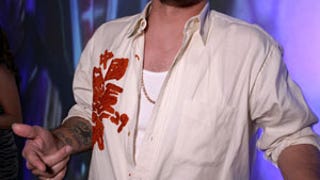 In June, Kevin Federline was named
"Father of the Year"
by some skanky Las Vegas club. Of course, the designation isn't exactly a huge honor, but it does reflect the fact that Federline was praised for doing the bare minimum of what any father should be doing: taking care of his kids. The fact of the matter is, Kevin…
[Pacific Palisades, July 22. Image via x17]
At least we think that's Jayden. Or rather, that's who the caption told us it was.