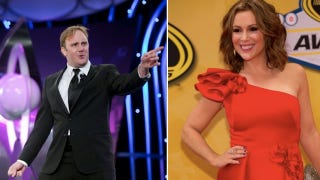 After he was called out by Alyssa Milano on Twitter for making derogatory comments about her body, Jay Mohr has issued an explanation, saying he wasn't seriously calling her fat. He was just joking.
Residually famous person Jay Mohr was apparently a dick to Alyssa Milano about the weight she put on after she grew a fucking human inside of her body for nine whole months. Mohr and Milano were both at the NASCAR Sprint Cup Series Awards, and, after Mohr was through giving Danica Patrick shit, he had enough douche…
Martha Stewart's ex-best friend has written a book, in which she claims that Martha is desperate for a new husband.