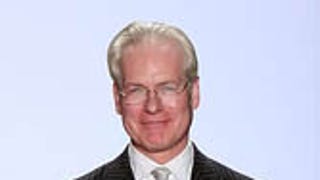 The general consensus about Project Runway's half-assed Fashion Week show? Sad. Very, very sad. »2/23/09 4:40pm2/23/09 4:40pm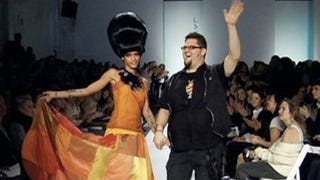 Eleven Minutes follows Project Runway winner Jay McCarroll as he creates his first "real" fashion show in a film that separates the true fashion-lovers from the Tim Gunn and Heidi fans. »2/20/09 1:30pm2/20/09 1:30pm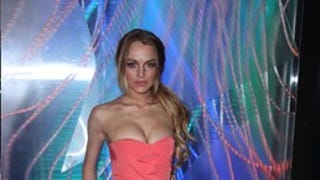 Recession? What recession? "In 2011 I'll be doing more clothing," quoth "designer" Lindsay Lohan, who, in addition to leggings, is working on "self-tanner and cosmetics with her fashion and beauty company Stay Gold." [WWD]
»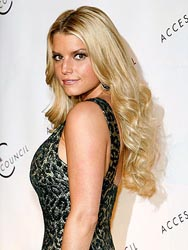 Jessica Simpson is launching a line of luggage. Because that's the image of America we want to project when we travel abroad! [People]
»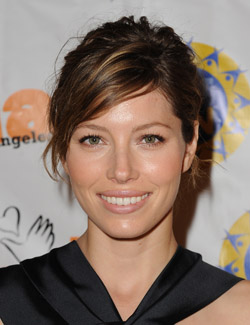 Rumor has it that Jessica Biel's gonna be designing bags for squeeze Justin Timberlake's William Rast line. "Sources say she has already started sketching designs for a limited edition collection. Isn't it a coincidence how much hidden design talent there is in Hollywood? [Daily Express]
"In times of uncertainty, I…
»
Uh-oh!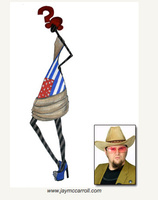 Uh-oh! Remember how the
Daily Beast »
ran a ? Turns out that the sketch allegedly done by Jay McCarroll was created by Jay McCarrol, with one L, a musician who was (erroneously) contacted by a writer. Even though McCarrol was not the intended target of a pitch email for the project, he went ahead and sent a dress…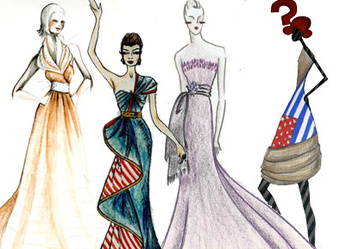 The Daily Beast »
issued a challenge to former designers: . (At the time, Obama's win was not confirmed.) And! As with all challenges, there was a twist: The designers could only use Laura Bush's 2005 Inaugural Ball dress, an American flag, burlap potato sacks and $10 worth of trims of their choice. The resulting…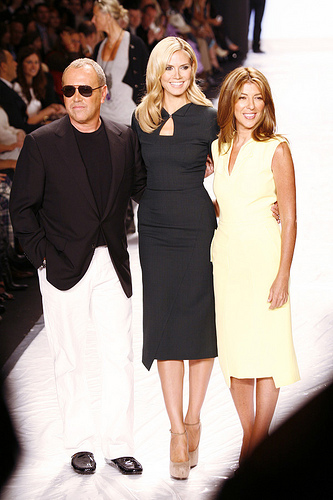 Hey guys: We've got some random shots from inside the tents at the
Project Runway fashion show »
this morning: See Leanne, Jerell, Blayne, Jay McCarroll, Suede and more. Photography by .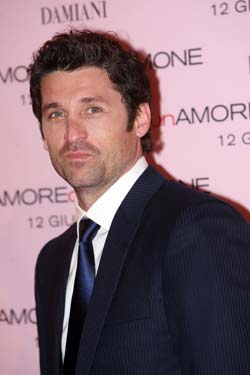 Okay, it's slightly less random than it seems: Dempsey's wife, Jillian, has been Avon's global creative color director since July 2006. Not that this really excuses it. Or why WWD refers to "Unscripted", ominously, as the actor's "first scent." And about that name: does he really want to take credit for ad-libbing…
»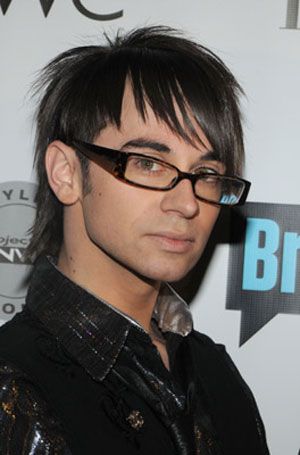 Dear Christian Siriano: We're sorry (okay, I'm sorry) for making disparaging comments about your ego and your hairstyle during the beginning of the most recent Project Runway. We (okay, I) now understand the error of our ways. Because truth be told, you seem like a totally nice guy; the kinda guy we would probably be… »3/12/08 3:00pm3/12/08 3:00pm
Last night on Project Runway: Home visits! There's something so real about the finalists introducing Tim Gunn to where they live and work, and who they love. (Let's not forget that, during season 1, this episode yielded one of the greatest moments in Project Runway history, when Jay McCarroll met Tim out in his lawn… »2/28/08 3:00pm2/28/08 3:00pm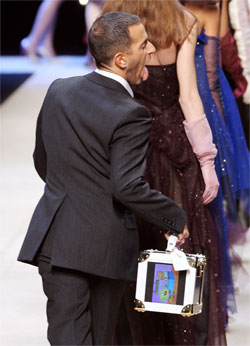 OMG! International Herald Tribune fashion critic Suzy Menkes and designer Marc Jacobs have somehow settled their seemingly-insurmountable differences! After their tiff in New York over Marc's really late fashion show, Marc left Menkes a Marc Jacobs T-shirt with a pretty bow on her seat at Louis Vuitton on Sunday. And…
»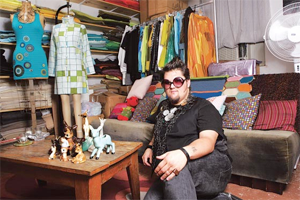 Shocking news, this: Reality TV stars? Sorta unhappy. Actually, make that really unhappy.! In a heart-wrenching "Where are they now?" moment, the new issue of New York magazine checks in with some of our favorite former Project Runway stars to see just what they're lives are made of now. Turns out, there not much of… »8/06/07 2:00pm8/06/07 2:00pm