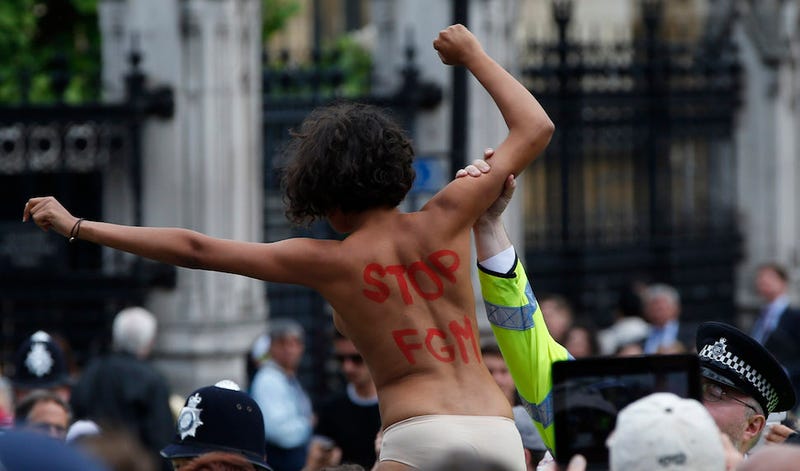 A harrowing new report from UNICEF has found that at least 200 million women and girls in 30 countries have been subjected to full or partial removal of their external genitalia, a bump of 70 million from 2014. New data from Indonesia, where nearly half of all girls under 14 have undergone the procedure, led to the…
In an effort to salary-shame absurdly overpaid chief executives, the Securities and Exchange Commission adopted a new rule on Wednesday which will compel CEOs to report the ratio of their yearly earnings to the median salary of its employees.
Apparently rich people only like living in economically diverse areas just for kicks — that is, until they start having kids. A recent analysis of census data indicates that the wealthy are twice as likely to relocate to more affluent neighborhoods than they were in the 70s, largely owing to their budding silver…
This sunny, almost-warm Sunday morning, CBS put together a cheerful little slideshow featuring the most eccentric and, dare we say, demented breakfast cereal mascots. The slideshow featured retro iterations of Tony the Tiger, the homoerotic trio of rice-puffing elves, Snap, Crackle and Pop, Franken Berry, the Quaker…
A blonde-haired girl begging on the street in Mexico has caused quite a Facebook stir, prompting some observers to renew a long-standing debate about racism in Mexico, where indigenous people, according to CBS News, "live in poverty and passers-by often barely notice the dark-skinned children begging in the street." A…
Being a woman is one of the most expensive things to be, which is why every woman should get at least a share of all the grant money that's being spent figuring out how to give old people erections and hair. Old people don't need those things — they need to not be condescended to and a warm place to rest their feet.…
Good news, ladies! Thanks to the women's rights movement, over the course of the last century or so, American women have made great advances in income equality, education level, and overall ability to have it all-ness. Well, rich women have. Poor women are still getting about equally as hosed as they were in the…
It's become conventional wisdom now that having kids won't make you happy — in America, it might even make you sadder. There are a lot of possible reasons, but one is particularly interesting: inequality.
"We have to tolerate the inequality as a way to achieve greater prosperity and opportunity for all," says Brian Griffiths, Goldman Sachs International Economic Adviser. But when does the inequality end? Noreena Hertz, rogue economist and capitalist reformer, says now.
In Riyadh, the media company Rotana is shaking up Saudi society simply by being an openly gender-integrated workplace. Time magazine reports on the struggles and triumphs of working women battling against cultural norms.
Several readers wrote in to tip us to a fascinating article in today's Toronto Star, which explores the grim realities behind the dwindling populations of women of all ages in several countries across the globe.
We never thought we'd say this, but we kind of like this Daily Mail piece: Liz Jones argues that striving to be tiny keeps women from achieving equality with men.