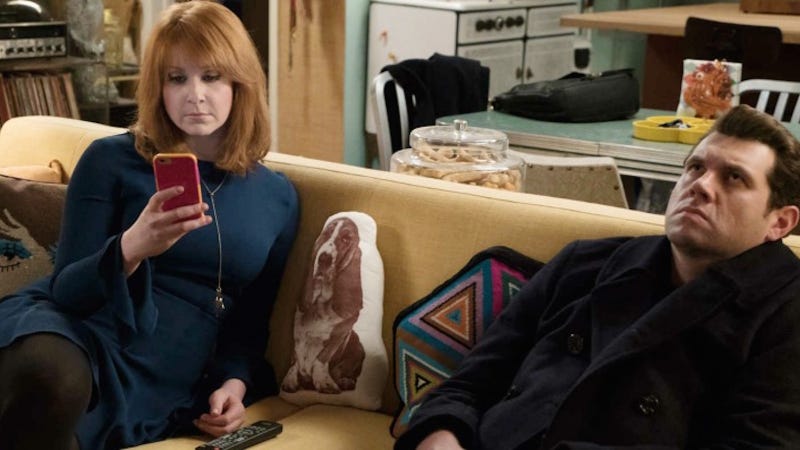 Hulu, the streaming service responsible for wasting most of my time with their seemingly endless store of Real Housewives and Keeping Up with the Kardashians episodes, will soon stop providing free content and move entirely into subscription services. Where will cheapskates watch the latest episode of Once Upon a Time…
Samira Wiley is Gilead-bound. Together with Elizabeth Moss, the cherished star from Orange Is the New Black will join the cast of Hulu's The Handmaid's Tale, adapted from Margaret Atwood's dystopian novel by the same name.
On Thursday, Nashville's resurrection was confirmed with a fifth season to air on CMT, then stream on Hulu. The special deal was the work of long negotiations, passionate fan support, and the city of Nashville itself.
Far outweighing its basic premise of middle-class white people in California having family issues, Casual's Season 1 was a strange delight, mostly due to its slow burn of how and why its characters developed their relationship issues, yet still find themselves looking out for one another. That's largely because of…
Margaret Atwood fans, rejoice! According to the Hollywood Reporter, Elisabeth Moss will star in a made-for-Hulu adaptation of Margaret Atwood's dystopic novel The Handmaid's Tale. The ten-episode series is scheduled to air in 2017; Atwood will serve as a consulting producer, and the script was written by The 100's…
It's been only a month since many Twilight fans turned on Stephenie Meyer for her cheap gender-swapped rewrite of Twilight, but the author is on to bigger things already. Deadline reports that Meyer is working with Lionsgate to develop a new series about a woman tasked with protecting the UK from ghosts and monsters.
If there is a God, this winter he's made it pretty clear that he never wants to you to feel the warmth of the sun on your face or the tickle of grass on your feet ever again. But paralyzing ice storms and butt-puckering temperatures are no excuse to give up and despair. Not when there's so much amazing TV to watch.