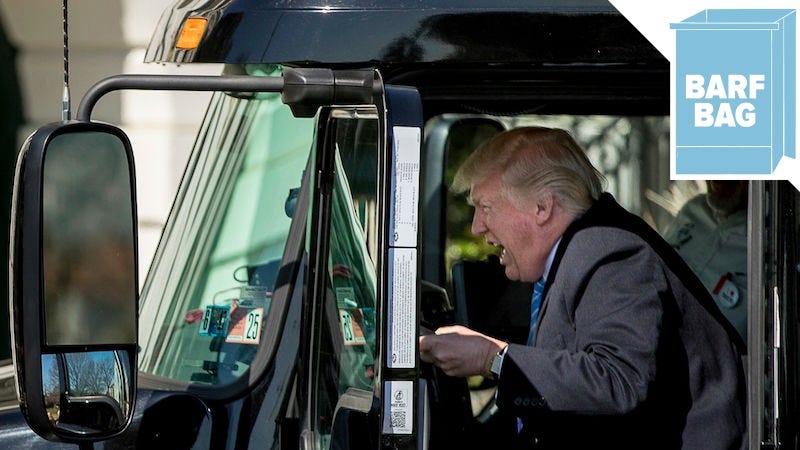 Welcome to Barf Bag, a daily politics roundup to help you sort through the chaotic Trumpian news cycle.

How to address the 219-212 passage of a universal health-care reform bill that the President calls an answer to 'the call of history'? Why, by talking about the pols' outfits, a la Singin in the Rain's "Beautiful Girls!"
Saturday night, Congress threw a party, jubilant that its members had passed a version of a health care bill. Which version? That would be the one that traded the right to choose for a majority vote.
By a vote of 220-215, the House of Representatives has just passed H.R. 3962, or The Affordable Health Care For America Act. 219 Democrats voted in favor of the bill; only one Republican did the same. [AP]
The health-care bills currently being drafted in Congress say nothing about abortion. In pro-life-speak, that means a "hidden abortion mandate," and Democrats are scrambling to keep abortion opponents from derailing health-care reform.