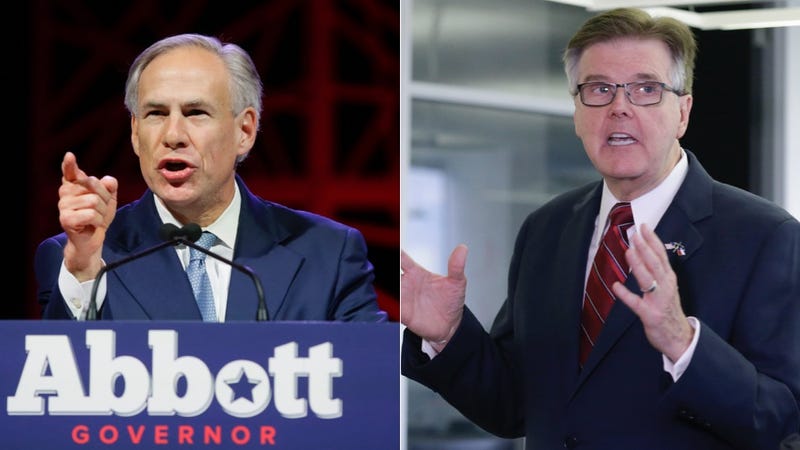 Texas Governor Greg Abbott has made a career, calling, and vocation out of suing the federal government—"I go into the office, I sue the federal government," he famously said, back when he was the state's attorney general, but today he took it to a new and special place. Abbott released an entirely insane, wholly…
Months after cutting Planned Parenthood's Medicaid funding and raiding clinics, Texas has now ended funding for the organization's HIV prevention programs. The Texas Tribune reports that PP received notification on Monday that the Department of Health Services would not renew its contract for prevention services.
Gov. Robert Bentley of Alabama and Gov. Greg Abbott of Texas have both released statements claiming that their shitty states will not welcome Syrian refugees following the mid-November ISIS attacks on Paris, France. (Neither governor noted similar concern over the similar terrorist attacks in Beirut.)
Texas' Health & Human Services Commission announced Monday that it will terminate the Medicaid contracts for all Planned Parenthood clinics in the state. The move, which will definitely be challenged in court, would cut off thousands of poor women from preventive care like Well Woman exams, HIV tests and birth…
A county clerk in Texas is refusing to issue gay marriage licenses, and pretending like she has a good reason. Denton County Clerk Juli Luke issued two statements today, the first saying that she's refusing to issue the licenses because state law now conflicts with federal law, and the second claiming that actually…
In a remarkably civil letter to Attorney General Loretta Lynch, Texas Governor Greg Abbott said the state would comply with the federal Prison Rape Elimination Act "wherever feasible." That's a big step from previous Governor Rick Perry, who called the law "counterproductive" and "unnecessarily cumbersome." Texas is…
A high-level employee at a prominent Texas firm that has provided consulting services to some prominent Republicans in the Lone Star State will be closing his Boats N' Hoes Super PAC this week, after people found out about it. This is a dark day in both the world of boats and the world of hoes. And in the candidacy of…
Last week, I got an email from Wendy Davis's campaign, telling me that I should be outraged that Greg Abbott, a candidate for governor (and current attorney general of my fine home state of Texas) was palling around with noted idiot, sexist, racist nutbag Ted Nugent. My immediate reaction? Good. Seriously.
Texas gubernatorial candidate and pro-choice It Girl Wendy Davis announced just last week that she'd raised over $12 million dollars over the second half of 2013. And, on Sunday, like clockwork, a Dallas paper ran a barbecued garbage "expose" that slammed her for being a bad mother. Texas-style sexism really sticks to…
Earlier this afternoon, Twitter was, uh, a-twitter with news that a judge had struck down that awful Texas law that Wendy Davis filibustered back in June. But it's not all sunshine and roses and dancing in a field wearing adorable matching orange tee shirts; only part of the law was struck down, and the state of Texas…
Not content to let Texas gubernatorial candidate Greg Abbott wade into the stupid pool without a spotter, political adviser David Carney, the mastermind who made Rick Perry seem like a perfectly acceptable politician to the Texas voting public, decided it'd be great to criticize Wendy Davis on Twitter. Because that …
Fun fact: Texas, in addition to being one of the largest economies in the world, is also America's leading producer of assholes. Case in point: Attorney General and gubernatorial candidate Greg Abbott, who replied to a supporter's tweet calling Wendy Davis "retard Barbie" with a gracious "thank you" before…