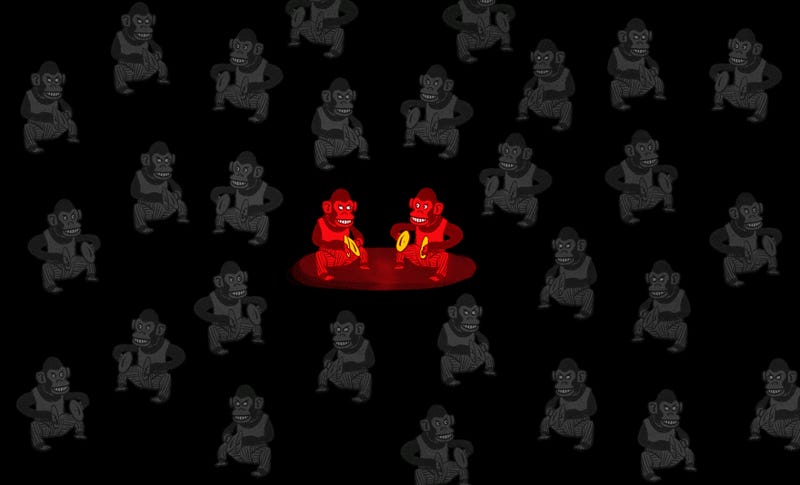 Two weekends ago, after Beyoncé released a mythologically forceful visual album that attached the most significant art of her career to the narrative of her husband Jay Z cheating on her with a woman she called "Becky with the good hair," the fashion designer Rachel Roy—presumably operating of her own…
Welcome to hell: today Pitchfork ran a review about the debut major label album by Wet, a Brooklyn band that some of us at Jezebel like and some of us don't, which is all very fine by the standards of human agency. Because music critics are called "music critics," the review, by Katherine St. Asaph, was somewhat…
16-year-old Essex student Lauren Marbe, who took the MENSA test for fun with other students from Roding Valley High School in Loughton, scored a 161: one point higher than the MENSA scores of Stephen Hawking, Bill Gates and Albert Einstein. In the UK, the average score is around 100. Awesome. I live for this shit.…
"His ideas came from everywhere. It was never about, 'Oh let's look at the Seventies,'" says Sarah Burton. (Why, whoever could she mean?) "Lee was about feeling, and he was a storyteller. It has to come from within you."
File under things you never knew you needed: The Cleavage Caddy is an insert for your bra which helps secure all the crap you obviously shove down there. With so many colors and styles, it renders the Purseket obsolete. [MixedTape]
Next Wednesday, a game show featuring gifted children competing for cash will premiere on Fox. But Our Little Genius leaves some wondering whether the pressure is too much for a kid to handle.
We are all suckers for learning that something going on in our brains is linked to something else going on in our brains — the brain is sorta navelgazing that way — so when a new much-emailed New York Times story said a rare form of dementia had been credited as the source of late-onset waves of sudden creativity, we…