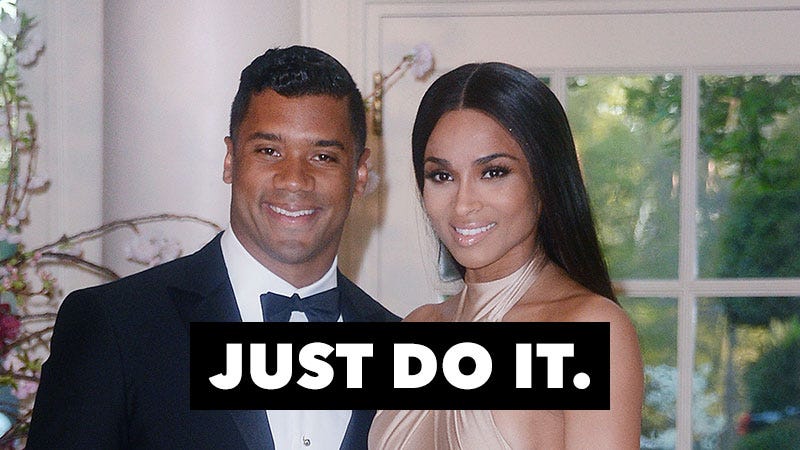 I'm beginning to fear that one day very soon, Ciara is going to explode. And no, I don't mean on the charts. She and Russell Wilson, her boyfriend of nearly a year, have not yet had sex with each other, and it appears her horniness is reaching a dangerous level that could result in the first documented case of…
It starts around 6:30 a.m—"incessant, almost guttural cooing," according to Michael Kelly, a 33-year-old opera singer who lives on a usually quiet stretch of 100th Street on the Upper West Side. He's battling jet lag after a trip to Europe, but every morning for the last couple of weeks, Kelly is wrenched from sleep…
There's a report floating around that Lindsey Vonn broke up with Tiger Woods after she found out he was cheating on her with Amanda Boyd, Jason Dufner's ex-wife. Regardless of the story's veracity, it does lead to a basic question: Should people still fuck Tiger Woods?
Enormous feathered wings, spiky headdresses, skintight black and white checkered adult jumpsuits, elaborate leather underwear — you'd think that with the way Victoria's Secret throws around the word "sexy," its marquee public event wouldn't present people wearing outfits that make it nearly impossible for the wearer…
The trailer for Fuck for Forest, a documentary about a group of environmentalists from Berlin who descend in naked whirlwind of public sex in the Amazonian rainforest, has been making the Internet rounds for quite a while. Somehow, a documentary about dreadlocked white European twenty-somethings creating eco-porn as…
Intrepid feminist blogger Amanda Marcotte tweeted a filthy piece of history early this morning: an old timey (ca. 1912) brothel menu from the famed London fuckery run by Mrs. F.A. Tasse. Among other insights that the menu makes us modern folks privy to, Marcotte notes that the menu should pretty much end all debate…
Culturally, America's attitude toward women and sex is pretty screwed up (no pun intended). Society tells us that it's dirty, filthy, and wrong, and women who have it are sinners who have to pretend that they don't know what a dick looks like. Then, on that magical day at some point in their adulthood, those formerly…
It's not secret that the Bacchanalian fuckfest that is the Olympic Village operates under a loose moral code. But that freedom to screw whomever is matched by very, very tight branding restrictions imposed by the IOC. How strict? This week, Olympic "brand police" launched exhaustive hunt for "rogue condoms" after one…
Olympic swimmer and terribly attractive toolbag Ryan Lochte raised some eyebrows (and skirts) last week when his mother told the press that her son "only goes out on one night stands." After the interview went viral, his mother urgently clarified, saying she meant "dates," and then Lochte backstroked all the way to…
Fuck 2010. This year fucking sucked.
Fuck the February Snomageddon and fuck the December Snopocalypse. Fuck people being shocked about a fucking killer whale fucking killing someone at Sea World. Fuck the earthquake in Chile, fuck the mine exploding in West Virginia, fuck the fucking TSA getting all up in…
I like sex a lot. There, I've said it. I have had my moments in life when I thought that I ought not to like it that much, when I was embarrassed by how much I like it, when I've blushed when a dude has said something along the lines of "Wow, you seem to have a lot more fun than most women." I've been a serial…


This morning, Diane Keaton was on GMA, fawning over Diane Sawyer's plump lips, saying she'd love to have lips like that, then she wouldn't have had to "work on my fucking personality." That shit didn't even get bleeped! Sawyer's big, juicy bottom lip dropped down with her jaw, as she bent over laughing. Keaton…