However briefly: yeah, you wanna.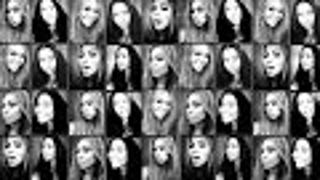 That is a rhetorical question because the answer is no one. OR ELSE. Here's a full clip of their performance live in Paris from HBO's On the Run special.
When you leave home ready to face the public having spent five minutes or 50, you have artfully negotiated a far more complex arrangement than can be summed up in a study about how much makeup is the most attractive according to men, women, pets, postal workers, goldfish, or Bangor University students. Nonetheless,…
You guys, I can't stop and I won't stop flicking my hands and stomping on the floor until I look exactly like Beyonce when I am dancing to "Flawless." I don't care how many times the neighbors hit their ceiling with a broom, I won't rest until you can't tell me apart from Queen Bey when you see us dancing. ("Who is…
Harnaam Kaur is a 23-year-old teaching assistant from the U.K. And it so happens that she proudly sports a beard. "It's the way that God made me, and I'm happy with it," according to Harnaam. In the words of Beyonce: ***Flawless.
Thanks to Beyoncé's song "Flawless," a feminist trojan horse of sorts, Nigerian author Chimamanda Ngozi Adichie is getting tons of attention right now. In addition to penning novels like Americanah and Half of a Yellow Sun (the latter has been made into an upcoming film), she's amazing speaker who is vocal about…
Last night in New York, Demi Moore, left, hosted a special screening of her latest movie, Flawless, in which she co-stars with Michael Caine as an executive so disgruntled over glass ceilings that she agrees to screw over her employer and steal some diamonds. And although the plot of the film seems somewhat flimsy,…