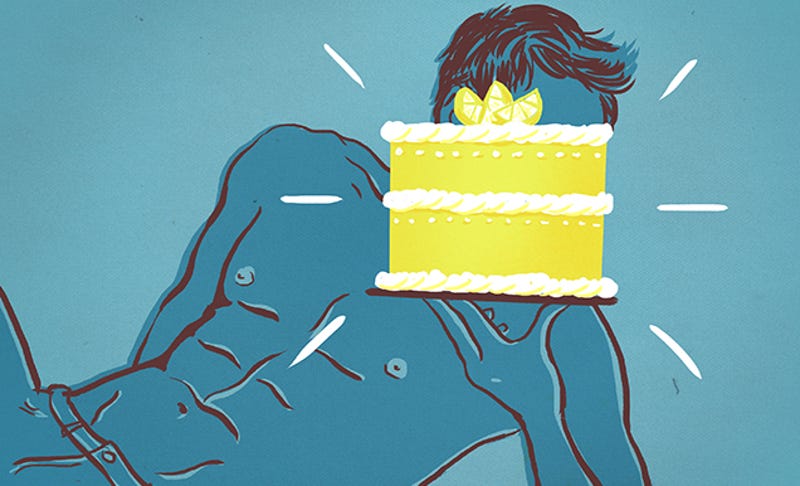 As someone who likes to bake and doesn't own a car, I have schlepped a lot of cakes on a lot of trains. I've maneuvered pies over subway turnstiles and Tupperwares between strangers' elbows. What was unusual about this one lemon cake was that I wasn't carrying it—and that's where this experiment was born.
In a recent online experiment, a woman asked a group of men to draw medically accurate vaginas to make a point: If men don't even know basic facts about female anatomy, how can they legislate it? They failed miserably. But how might women do at sketching medically accurate peen? We decided to conduct our own…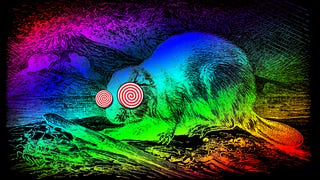 Eight intrepid women once gathered together for a slumber party during which they gabbed about their moon signs, ate chocolate, and shoved a ton of hallucinogenic drugs up their vaginas. They summarized their experiences in a report called "Cunt Odyssey: Search for Vaginal Datapoints." Read on if you've ever wondered…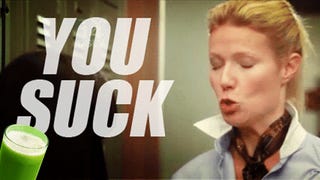 Before anyone says anything about how a few days of drinking grass in a bottle is not a healthy or effective way to lose weight, I just want to lose 3 poundsssszzzss! Just kidding. No, my five days of mainlining liquid vegetables is actually a serious effort to unhitch my apple wagon from the (death) star that is…
Do you ever feel like a paper bag, drifting through the wind, wanting to start again? Do you ever feel, feel so paper thin, like a house of cards, one blow from caving in? Do you ever feel already buried deep? 6 feet under screams, but no one seems to hear a thing? Do you know that there's still a chance for you?…
Hey dudes! Welcome to our first Jezebel Movie Night. Tonight's film: Grease, currently playing on ABC Family in the U.S. (but feel free to pop in a DVD if you're watching from outside the country!).
We posted about the product which brings a "youthful" pink color to your labia; SJ, the blogger from I, Asshole actually tried it. Yes: She applied it to her ladybits. She writes: