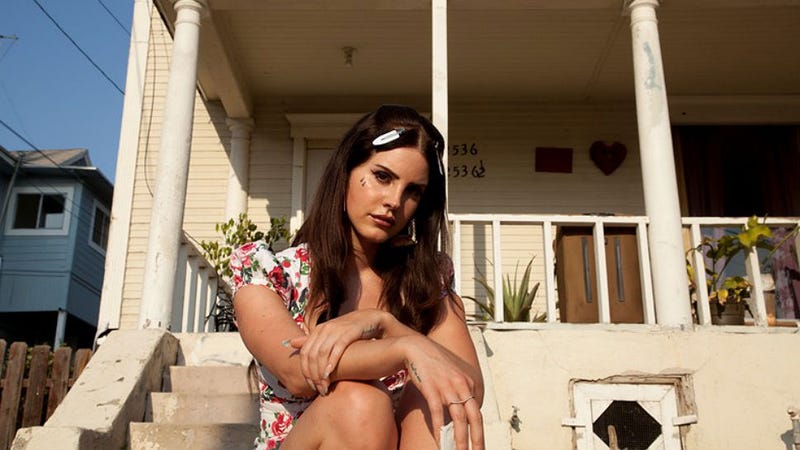 Sadcore singer Lana Del Rey recently released "Tropico," a 27-minute art film/music video, and the first image I saw was of the white artist dressed as a woman bearing many of the stylistic hallmarks associated with Latino gangster culture (right down to the teardrop tattoo). Now, was that a polite way to start my day?
In their first documented outing together since Sandersgate, Robert Pattinson and Kristen Stewart were spotted with a big group of friends in Los Feliz at a bar (somewhat hilariously) named Ye Rustic Inn. God, of course those two do the Big Group Hang, just like those 14-year-old Goth kids who stand around the…
Among the litany of celebrities — some famous, some not quite famous enough to bother with — connected to the Church of Scientology, perhaps the most interesting names are those of celebrities the church was actively recruiting, really swell-looking people like Brad Pitt, Demi Moore, and Elvis Presley. In honor of…
The models in John Galliano's Christian Dior haute couture collection walked out of a piece of sculpture that looked kind of like a giant mid-century-modern-style lamp, or a hovering spacecraft. They wore dresses in keeping with that theme.
Jacqueline Feilich is the world's foremost female Elvis impersonator tribute artist. Says the Aussie, "The first time I showed up as a female tribute artist dressed in a bright pink jumpsuit nobody knew what to make of me." [Salon]
George Michael was arrested on suspicion of driving under the influence yesterday after driving his car into the side of a truck. According to a police spokeswoman, he was "later released without charge" after five hours in police custody. [E!]