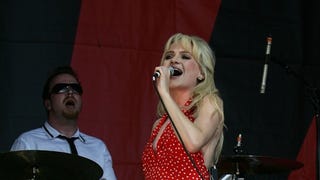 [Perth, Australia. April 5. Image via Getty.]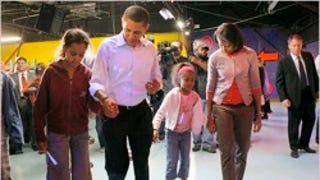 Lindsay Lohan and Samantha Ronson were supposed to host a Valentines Day party but they cancelled because Sam has the flu and Lindsay is sick too. Pictures of them fighting in the street suggest otherwise.
[Beverly Hills, CA. February 7. Image via WENN.]
Etta James says when she was ripping Beyoncé about singing "At Last" for the President, "I didn't really mean anything…"
Cannes, France. January 17. Image via Getty.]
[London, December 11. Image via INF]
Good Morning, you have new president. His name is Barack Obama. No, he cannot start today. But soon. And he says: "If there is anyone out there who still doubts that America is a place where all things are possible; who still wonders if the dream of our founders is alive in our time; who still questions the power of…
OK, so the latest on the soap opera-esque tale of Nina Garcia is that she's been offered the part-time title of Editor-at-Large by the peeps at ELLE because they want her to stay on-board because she made ELLE famous because of Project Runway and let's face it, print is dying anyway and needs all the free press it…