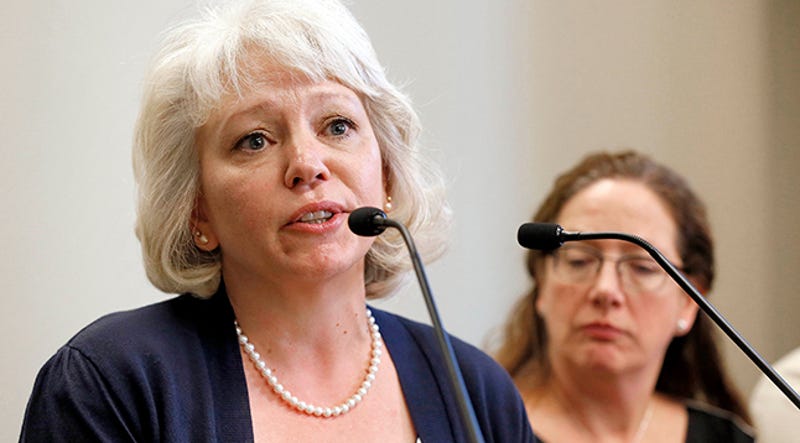 On Monday, a judge formally dismissed the case against Debra Milke, who spent 22 years on death row after being convicted of conspiring to murder her 4-year-old son, The Associated Press reports. The case relied heavily on the work of a detective who has since been discredited. Prosecutors lost their final appeal last…
Since the harrowing failure of Oklahoma's attempt to execute a death row inmate with a new untested drug cocktail last week, the death row debate has been rejuvenated. And you know what that means: more completely unsolicited parallels between death row and abortion!
Officials in Texas realized that they've been going way too easy on death row inmates, so they'll no longer be offering a last meal before execution. Lawrence Russell Brewer, who was convicted of the racially motivated murder of James Byrd Jr., enraged State Senator John Whitmire by ordering this meal before he was…
Teresa Lewis is scheduled to be executed on September 23 for her role in her husband and stepson's murders. She'll be the first U.S. woman executed since 2005. Two very different takes on the story are here and here.
Debra Schaefer, warden at the SCI Muncy correctional facility in Pennsylvania, treats the inmates like she treats her children. "Some days I go in there and I feel like I'm a foster mother," she says — "the only difference is I show my children love." Debra is one of three women profiled in
a Times of London piece
on…