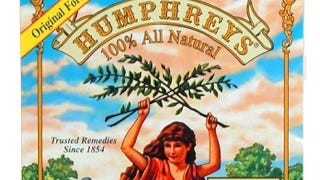 Hey, girls, wanna know what's going to be hot in 2012? With funding being slashed for Planned Parenthood left and right and a group of nutjobs who think zygotes and corporations are people running for President, next year it's going to be super hard to afford a fancy storebought abortion. What to do? Do it yourself,…
Last night, during the first concert of her Australian tour, Whitney Houston was breathless, barely finished any of her songs, and left the stage at one point, telling her brother to take over the microphone.
[Port-au-Prince, Haiti; January 21. Image via Getty]
Karl Lagerfeld gave SpongeBob SquarePants a makeover for a charity auction, resulting in this little charmer, which sold for €1,000. [WWD]
And now, the cold, hard, retail reality sets in: Neiman Marcus and Net-A-Porter are dropping Ungaro for Spring. Barneys and Saks also aren't ordering. Lindsay Lohan and Mounir Moufarrige, what have you wrought! [Style.com]
Heidi Klum is not Superwoman, okay? She's not walking in the Victoria's Secret runway show a mere month after giving birth to her fourth child. She's just going to host it. Sheesh. Some people have such unrealistic expectations. [E!]
One writer - from the carnivorous Meatpaper (vegetarians, avert your eyes) - has unearthed what he calls the "unattractive men/unattractive meat narrative" of food TV: "the weirder-looking you are, the weirder the food you have to eat."
Police are investigating Lindsay Lohan because she's accused of walking off with the jewels she wore during a photo shoot for British Elle. [The Sun]
John Mayer on his breakup with Jen Aniston: "There's no lying, there's no cheating, there's no nothing. Jennifer Aniston is the smartest, most sophisticated person I think I have ever met. People are different, people have different chemistry. I ended a relationship to be alone, because I don't want to waste…
We're not sure which is sadder, the fact that Ray Liotta got booked for drink-driving yesterday evening, or the fact that he's starring with John Travolta and Tim Allen in a 'buddy movie' called Wild Hogs.

She may not have made a popular choice with her stupid ass husband, but First Lady Laura Bush sure knows how to pick a dress. Lady Laura and two other guests showed up at this year's annual White House holiday reception in the same festive bright red getup by Oscar de la Renta. All three looked like mothers-of-the…