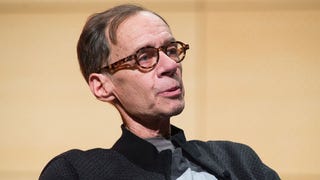 Veteran New York Times columnist, reporter, and author David Carr died in the paper's newsroom Thursday night. He was 58.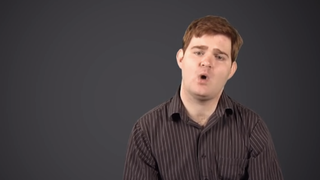 By this point, science has established over and over again that if you've got a vagina and you watch football, you're just doing it to impress the boys. Duh. That's a no-brainer. Female sports fandom is a myth perpetuated by feminists to make women seem more equal to men, like the G-spot and Ruth Bader Ginsburg. But…
"I'm a pretty outspoken princess, right?" recalled Carrie Fisher at her The New York Times' panel yesterday. "But you take off my clothes, you slam a metal bikini on me, and suddenly I don't know what to say. I'm mute."
Though Katie Couric has been
dogged by bad press
since she took the anchor job two years ago, things started to look up for Couric According to media critic/junkie memoirst David Carr, "this campaign has moved into Ms. Couric's wheelhouse." Couric says, "This is a great story for everyone, clearly but with the…
It is way-back week on Crappy Hour, when
my
first Crappy Love, Moe Tkacik, agrees to relive our original blogospheric passion for a full five days! Today's edition - for which we decided to stay up late, get drunk, and parse the headlines rather than get up early and hungover - includes my embarrassing encounter with…
New York Times columnist David Carr has led a life that involved significant deviations from the beaten path, as . In it, he writes about his descent into serious addiction, poverty, rehab and eventual redemption as the full custodial parent of his twin girls, decent husband, columnist, etc., etc. One thing the…