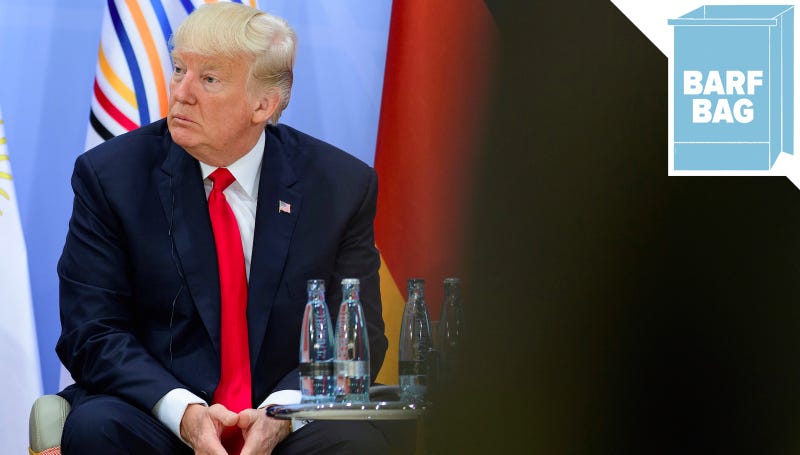 Welcome to Barf Bag, a daily politics roundup to help you sort through the chaotic Trumpian news cycle.
Daniela Vargas, 22, came to the United States from Argentina with her family in 2001, when she was just seven, and first enrolled in DACA in 2012. Last month, she watched her father and brother be arrested and detained by ICE officials, and on Wednesday she told her story at a news conference in Jackson, Mississippi…
On Friday in Seattle, Daniel Ramirez Medina, a 23 year old immigrant from Mexico with no criminal record was arrested Friday by U.S. Immigrations and Customs Enforcement officers. Medina, who is protected under the Obama-era Deferred Action for Childhood Arrivals (DACA) program, is suing the federal government and…
MANHATTAN—Hours after Donald Trump signed two executive orders cracking down on undocumented immigrants, an estimated 3,000 people packed into Washington Square Park for an emergency rally on Wednesday night. More than two dozen elected public officials, civil rights activists, and faith leaders gathered under the…
While the looming Trump presidency is bad news for everyone, it is particularly terrifying for the marginalized among us, including "probably two million" of the approximately 11 million undocumented immigrants currently living in the United States whom Trump vows to deport.
This is a brutal and bewildering time for so many people in the United States, but immigrants have particular cause for terror. Jezebel spoke to several immigration attorneys about conversations they've had with their panicked clients since Donald Trump was elected. The attorneys themselves say they're concerned a…
The Supreme Court issued a split decision today on whether an immigration plan created by President Obama through an executive order was constitutional. In English: the Supreme Court deadlocked 4-4 and the plan, which would have prevented millions of people from facing deportation, has been blocked. That means next…
The exceedingly conservative 5th U.S. Circuit Court of Appeals has ruled against an Obama administration plan that would have allowed millions of undocumented families to remain in the country. On Monday night, the 5th agreed with a lower court, ruling that the immigration plan couldn't be enforced while 26 states are…
On November 20, President Obama announced an executive order that has the potential to benefit 5 million undocumented immigrants. Many in the liberal media celebrated Obama's action, either content to push aside its neglect to fundamentally reform a broken system or unaware of its consequences for millions of…