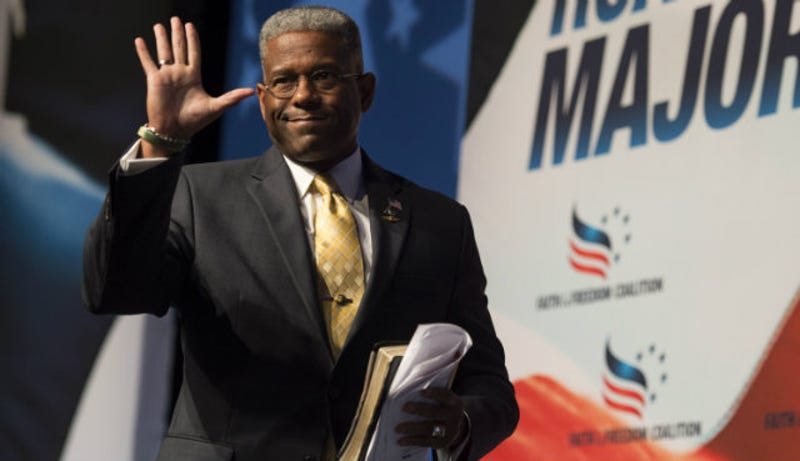 Former Congressman and noted crackpot Allen West had a disturbing encounter at a Dallas Walmart Monday, the surest sign yet that Sharia law is creeping across this great nation and into Allen West's personal space. A cashier with what he thought was a Muslim-sounding name wouldn't sell him alcohol. As it turns out,…
As a kid, you probably imagined what it would be like to have a pet lion or tiger that you could ride around on, cuddle up with it and have fuck up your enemies whenever they messed with you. Then, ideally, you grew up and learned that having a pet wild cat, while totally glamourous seeming, is not at all practical.
Minnesota woman Lori Christensen has been charged with three felony counts of aggravated stalking and violating a harassment order after ignoring a restraining order placed against her by her neighbors, the Hoffman family of White Bear Lake, MN. The Hoffmans claim that Christensen's harassment began years ago with…
A 43-year-old British woman and her 13-year-old daughter gave an interview to Closer magazine in which they discuss the mother's, uh, . Although her daughter admits to having 4 sexual partners, smoking pot and cigarettes, and drinking beer in the street with her friends, the mother refuses to punish her, since it…
In testimony that began yesterday, a former baseball player-turned-actor who had a brief appearance on Sex and the City of killing his girlfriend's cat because he was jealous. Joe Petcka is on trial for aggravated cruelty to animals for killing the cat, named Norman, in March of 2007. Petcka's former girlfriend…
Trying to figure out where the P.U.M.A.'s are coming from? Well, a certain passage from the
Boston Globe
is illuminating. In reference to Gloria Allred's argument that Hillary supporters need to rally behind Obama because "we can't have McCain appointing two Supreme Court vacancies," the has this to report: "Many…
Bernann McKinney loved her now-deceased pit bull, Booger. And when I say loved, I don't mean she mourned extravagantly when he died or put up a shrine to his doggy life. Oh no, she went much much further: she sold her house so that she could afford to have Booger's DNA
cloned.
Now, Bernann is in possession of the…
This nutbag was on Judge Judy today, suing two women for false arrest. It's really so crazy that she thinks that she even remotely has a chance in front of JJ. The plaintiff almost hit a car that the two defendants were driving. Then all three women got in a verbal altercation that led to assault, instigated by the…
Mariah Carey is flying high from her 18th #1 hit "Touch My Body," and she's been all over the place promoting her new album (Oprah yesterday, American Idol tonight), E=MC² which came out today. But remember when things were going so great in her career about seven years ago, specifically when she freaked out in the…