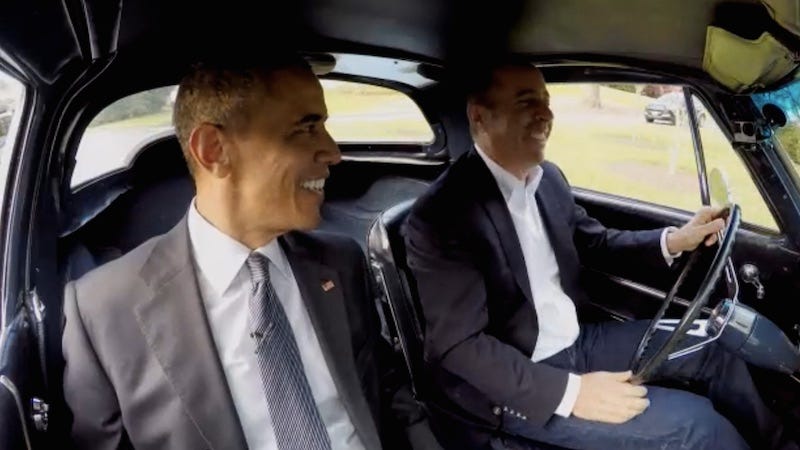 As Barack Obama nears the end of his sometimes good, sometimes not-so-good two terms as president, he is developing a healthy case of senioritis. This is good for us, because chill Obama is definitely my best, coolest friend.
Years ago, Chris Rock asked a number of comedians to rewrite a movie. In return, he gave them $5,000, fed them, and Rolexes engraved with "Thanks Motherfucker" on the back. Tina Fey and Louis CK both got the same exact watches.
Jerry Seinfeld is a stand up comedian. He's a television star. He's a Porsche nut. His web series Comedians In Cars Getting Coffee has the most literal title ever and is also amazing. And now he's here for the next hour to answer your questions.