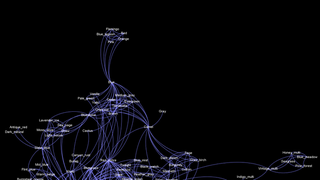 Pantone has announced the 2013 Color of the Year, and it is Emerald. A jewel-tone green.
Color is everywhere; gender is everywhere; color and gender have a varied, changing, and hard-to-pin-down relationship, which nevertheless creates powerful, explicit and implicit signals by and for both the people who apply colors (to their kids, themselves, their cars) and those who see them (including themselves).
Just another little reminder: if your skin is not cream or tan, you're an "other." Suggestion: call this trend "pale neutrals" instead. [Net-A-Porter, Earlier, Earlier]
Designer Naeem Khan described a dress worn by Michelle Obama as a "nude strapless gown." Nude? For whom? In a similar vein, the Associated Press called Mrs. O's dress color "flesh," and a newspaper editor asked, "Whose flesh?"
According to a study, people with depression or anxiety are most likely to associate their mood with the color gray, while happier people are more likely to pick yellow. Weirdly, scientists think this could help treat irritable bowel syndrome. [MSNBC]
Ah, the first week of September — the beginning of the school year. (Well, at least for those of north of the Mason-Dixon line.) Luckily, the past few weeks have afforded those of us both in and outside New York ample opportunity to observe Angelina Jolie dropping off her United Colors of Benetton brood at New York…