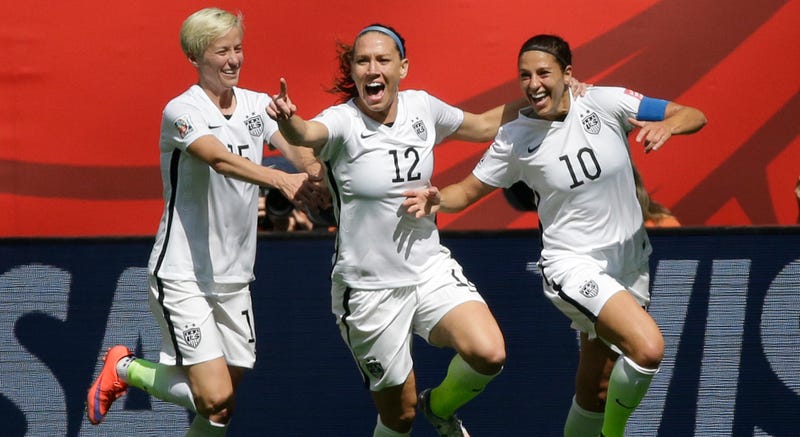 The United States Women's National Team is scheduled to play a friendly in the Alamodome on Thursday. Right now, the game is slated to be played on a new turf surface that is about a year old. The last time the USWNT played at the Alamodome, Australian forward Kyah Simon tore her ACL. She lasted 27 seconds before…
On Friday, New York City dropped approximately two tons of confetti on the reigning Women's World Cup champions, celebrating their record third World Cup win with the first-ever ticker-tape parade for a female sports team.
In the Women's World Cup, the USA soccer team took the championship against Japan on Sunday—just not with their pocketbooks. In fact, they are being paid 40 times less than their male counterparts.
Last night in New York, Glamour magazine held its 22nd annual Women of the Year Awards — a fancy schmancy party, where ladies making big moves mixed and mingled. 20-year-old Selena Gomez is on the cover of the December issue, which honors the women of the year. Fun fact: All of the ladies were photographed for the…