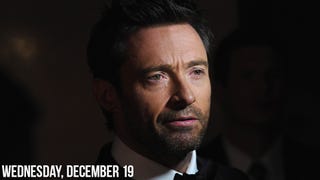 Hugh Jackman revealed to Katie Couric that he and his wife Deborra-Lee Furness went through some grueling emotional trials before adopting their son Oscar, 12, and daughter Ava, 7.
Although she's since deleted the tweet in question, has been addressing concerns about her rapidly-plummeting-off-the-chart song…
[Port-au-Prince, January 24. Image via Getty]
Three days after his son passed away, Joe Jackson began using the free publicity to promote his new record label. But that's nothing compared to the decades-worth of horror stories about his parenting. Should he even be around MJ's kids?