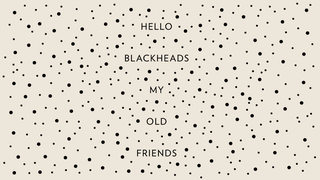 I remember when I first learned about blackheads. I was a not-quite-teenager and I had come to terms with the fact that zits were looming in my future—weathering the years of ruined photos and traumarama school dances (lol/cry @ the idea that I'd ever get asked to a dance) seemed like a rousing, communal rite of…
Whether it's big and juicy or small with potential, there are many forms of blemishes, not limited to simply whiteheads and blackheads. Herewith, an examination of the different categories of pimples and their popping possibilities.
These suckers are ready to go. There are all kinds of recommendations given by…
Dr. Will Kirby (aka "the evil doctor" who won Big Brother 2) visited The Doctors today to talk about — and extract — open comedos... otherwise known as blackheads.