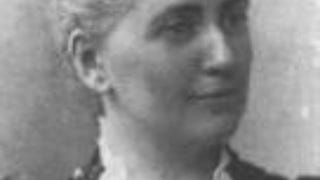 Philadelphia-born Ida C. Craddock was a 19th century writer and free thinker who claimed to be married to a man from "the world beyond the grave," spoke to him by Ouija board (the first Gchat) and promoted "ecstatic bliss." Mavericky!
According to a new biography, the star of Gone With The Wind allegedly had an insatiable appetite for "rough trade" and would pay hustlers with cigarette cases. As God is my witness, I'll never be desperately horny again!
A new biography tells the story of Phoebe Snetsinger, an unfulfilled housewife who, after her terminal cancer diagnosis, turned to bird-watching with obsessive fervor. She lived another 18 years, dying in a car accident. [NPR]
We love this Reuters headline: "China's last eunuch spills sex, castration secrets." Well, among other things.
"It has been a living hell." The premise of the bestseller Not Quite What I Was Planning — now deluxed and re-released for the holidays — is simple: sum up your life in six words. The results run the gamut from poignant — "On the playground, alone. 1970, today" — to needlepoint-pillow: "It got better after middle…