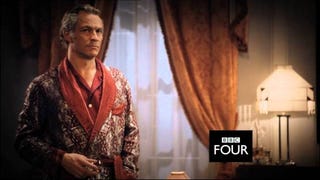 Umm... who's watching Burton and Taylor tonight? The 90-minute drama about the lives of Elizabeth Taylor and Richard Burton starring Dominic West and Helena Bonham Carter premieres on BBC America tonight at 9/8c. It's apparently several steps above — okay, about five million steps above — the tragic Lohan version.
The first season of Orphan Black, BBC America's cloning conspiracy thriller, comes out on DVD this week, and everyone who hasn't watched it yet needs to pick up the discs and start binging now. Over just 10 episodes, Orphan Black has become our newest scifi obsession, and here's why.
My lunch time eating has been forever transformed by Gillian McKeith and BBC America. By slotting the highly addictive show You Are What You Eat in at around noon my time, I look twice at everything on my plate.