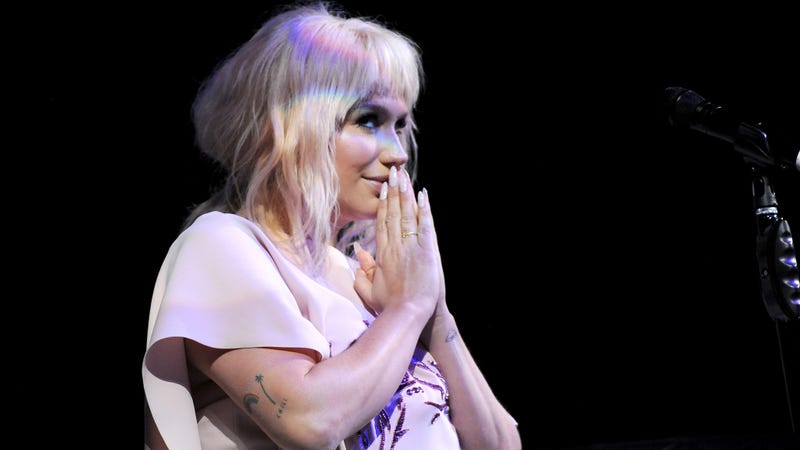 Kesha is now allowed to perform at the Billboard Awards, after Dr. Luke's label, Kemosabe Records, initially approved and then later blocked her scheduled performance.
The 2015 MTV Movie Awards aired last night, terribly timed to the premiere of Game of Thrones. Judging from the red carpet alone, it really lived up to its reputation as the obnoxious, lazy, basic baby sibling of the awards show family. This year's red carpet was a little subdued, featuring lame styling—not outright…
Why has no one asked King Minaj to host an awards show yet? And why did it take Euro MTV to do it, when she is clearly an American national treasure?
Taylor Swift has won 48 awards in her short career, and if there's anything we've learned, it's that she's really good at the OMG-I'M-TOTALLY-SHOCKED facial expression. In fact, Taylor Swift may be to SurprisedFace what Megan Fox is to SexyFace.
The complete list of Emmy nominations has been posted and like last year, the awards prove that if you're an actress over 40 looking for a meaty dramatic role, you'll have better luck on the small screen.
Nominees for the 61st Annual Primetime Emmy Awards were announced this morning, with last year's winners 30 Rock and Mad Men earning the most nominations. The surprises: nods for Sarah Silverman and Family Guy. [N.Y. Times]
As you heard, Marion Cotillard didn't win at the Screen Actors Guild awards last night, but damn if she didn't look the part! In one of the first awards shows to actually go on since the start of the WGA strike, we expected big things from the celebs — this was their one chance to impress! Many, like Cotillard,…
We said it eight hours ago and we'll say it again: God is dead. Because Paris Hilton has a Teen Choice Award nomination. [TMZ]