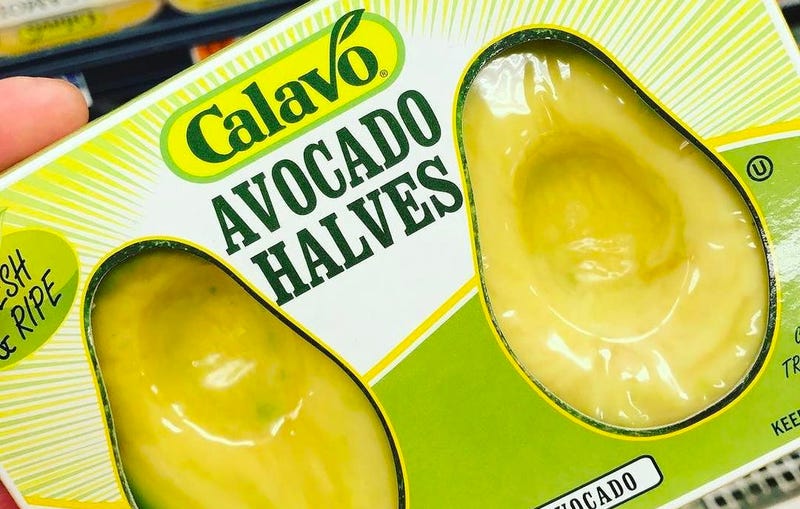 Like bananas, avocados come direct from nature wrapped in their own durable protective packaging. So why is a California-based avocado grower and distributor selling the savory fruits pre-peeled, pre-halved, sealed in plastic, and then wrapped in a cardboard box?

This image you see here is a representation of the evils that Instagram hath wrought on normal, regular food that you eat every day.
Miley Cyrus truly loves herself some avocados. The singer recently posted a photo on Instagram of her new tat—a portrait of a little avocado on her arm. Her latest ink comes just a few days after the very controversial Guacamole Gate and just in time for today's holiday where Americans all over the nation are gorging…
Recently, I complained of my monthly misery, seeking help — and thank you, seriously, for getting all up in my uterus. Thanks to all of your suggestions, we now present the ultimate guide to curing your cramps!