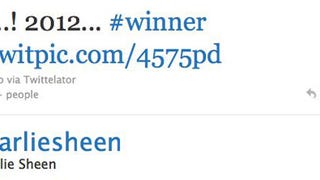 Today in Tweet Beat, "winning" is already kind of annoying as it's being invoked by everyone from Josh Groban to Kimora Lee.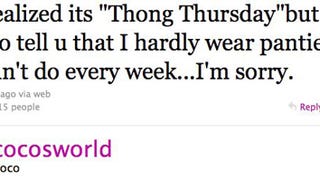 Today in Tweet Beat, Arsenio Hall feels weird about his friend's daughter's new career path, Kanye is doing less expensive things and Star Jones doesn't suffer fools.
Today in Tweet Beat, JWoww is live Tweeting as she bails Snooki out of jail, Teri Hatcher is scary, and Lady Gaga is cooking.
In the December Elle Sarah Jessica Parker (over?)shares her thoughts on her new twin girls revealing, "I love the smell of diapers; I even like when they're wet and you smell them all warm like a baked good..."