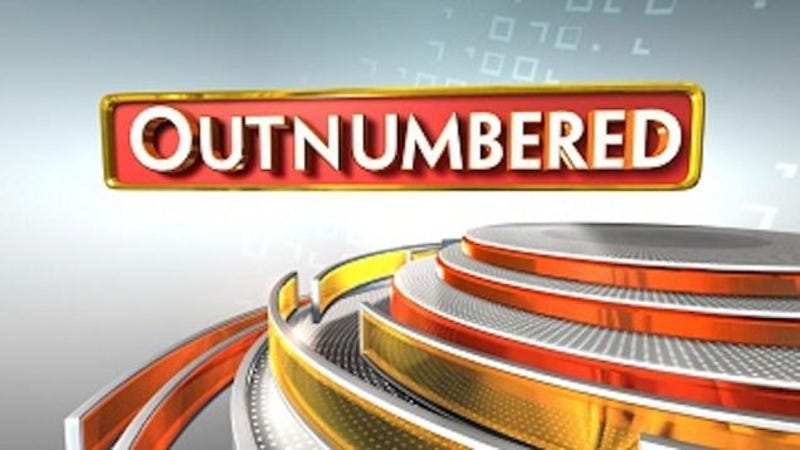 On Thursday's episode of Fox News' lady-focused Outnumbered, Andrea Tantaros shared the true and meaningful sadness she felt over two women graduating from the Army's Ranger School. In light of the historic moment, Tantaros made it clear that though she is "all for female empowerment," but this was hardly a moment…
During a segment on Fox News that discussed a study which said Republicans were happier in their marriages compared to Democrats (by a mere 7%), co-host and former MTV Real World season 3 star Rachel Campos-Duffy said that she believed the secret to a happy, conservative marriage was due to two things: religion and…
Happy almost Memorial Day, a day when we think about America and the sacrifices we make for it! To celebrate, Mediaite brings our attention to a beautiful clip of Andrea Tantaros of Fox News and Democratic strategist Penny Lee going at it on Hannity Thursday. Your necessary context clues here are: Hillary Clinton,…
Andrea Tantaros, Fox News host and BIG TIME Jezebel fan, supports Oklahoma's House Common Education Committee's recent decision to cut funding for high school AP history courses. In fact, she thinks the subject—dubbed by her as meaningless liberal crap"—should be gotten rid of entirely.
It is hard to expect much of Outnumbered. It is also hard to expect much of Fox News, the channel on which Outnumbered airs. And yet a head shake still occurs when one hears an opinion like the one Stacey Dash shared during Friday's episode, when she stated that college women who are raped are "bad girls" who "go out…
Today the Senate Intelligence Committee released a 500-page, utterly damning, thoroughly horrifying report on the use of torture by the Central Intelligence Agency against terrorism suspects. Among its many hideous highlights: detainees were deprived of sleep, threatened with death, forced to submit to medically…
It seems like Gene Simmons, aka The Demon from Kiss, aka an old fart that has been lingering in the air since 1982 has realized that after his lengthy career as a rock god and a much shorter career as a reality TV star, he is edging closer to cultural irrelevancy. So, the man wrote a book, and boy, he's got some…
Around these parts, we have a soft spot for Andrea Tantaros, the Outnumbered host who gave us our new site mantra: "a bunch of angry chicks that just hate on really attractive women." But according to Tantaros, who is now criticizing Chrissy Teigen for being vocal about her own opinions, pretty women should shut the…
Fox News pundits famously know no shame, but The Five co-host Andrea Tantaros has to win some sort of heartless demon-lady award for mocking the millions of Americans who depend on food stamps to survive — on the night before Thanksgiving, no less.