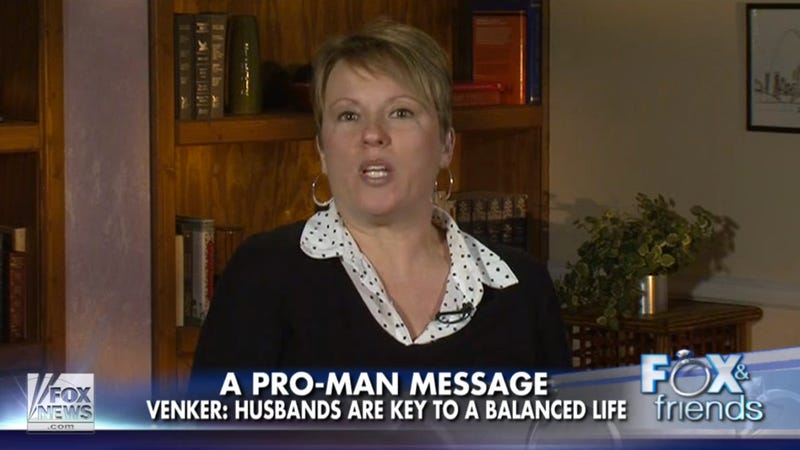 Over the weekend, Fox News invited perennial troll-blossom Suzanne Venker on to talk with Tucker Carlson, Clayton Morris, and Anna Kooiman about her latest editorial, "Why Women Still Need Husbands." (Short answer: Because wombs.)
"Financial independence is a great thing," Venker explains, "but you can't take your paycheck to bed with you." (Um, I beg to differ, and I have the PAPER CUTS TO PROVE IT. #liberated) "And," she concludes, "there's nothing empowering about being beholden to an employer when what you really want is to have a baby."
Yes. Nothing empowering, except for all of that literal empowerment.