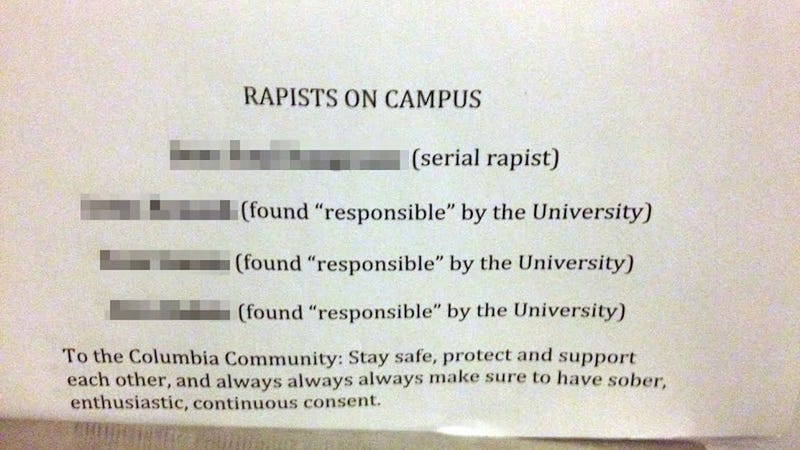 One of the students named on the "Rapist List" being circulated around Columbia University has agreed to leave his post at Bwog, the campus publication where, until yesterday, he was a writer.
In late April, 23 students filed a Title IX and Clery Act complaint against Columbia, alleging that the University privileges its reputation over the safety of its students and handles rape complaints with the sensitivity and grace of a panicking barnyard animal. But for some students, change didn't come soon enough. Last week, a list of four names labeled "RAPIST LIST" began appearing in handwriting in women's restroom stalls in university buildings, and yesterday, someone printed the names onto flyers that were left shoved in a pile behind a tampon dispenser. A tipster sent us the uncensored version of the list, and we were able to verify that all four men listed currently attend Columbia.
One of the students named in the "Rapist List" actually worked at a publication that helped break news of the "Rapist List." In fact, last week, his publication posted something critical of the list. The post has since been updated.