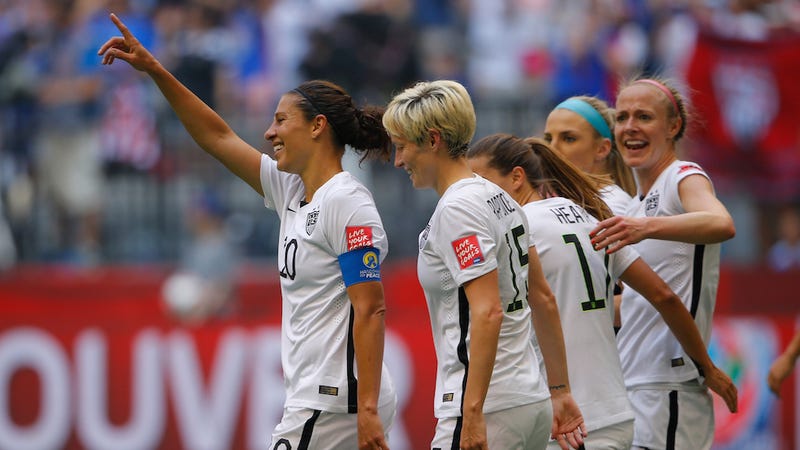 Carli Lloyd, Becky Sauerbrunn, Alex Morgan, Megan Rapinoe, and Hope Solo—the five most recognizable names from the U.S. women's national soccer team—have filed a federal complaint with the Equal Employment Opportunity Commission, requesting that U.S. Soccer be investigated over wage discrimination.
The U.S. women's team earns remarkably less than the U.S. men's team, despite winning far more frequently and gaining a much larger and more active fan base. Over the past several years, the women's team has won three World Cup championships (most recently in 2015) and continuously taken home gold at the Olympics. The latest achievement by the men's team was making it to the quarterfinals at the World Cup in 2002.
"The filing, citing figures from the USSF's 2015 financial report, says that despite the women's team generating nearly $20 million more revenue last year than the U.S. men's team, the women are paid almost four times less," reports ESPN.