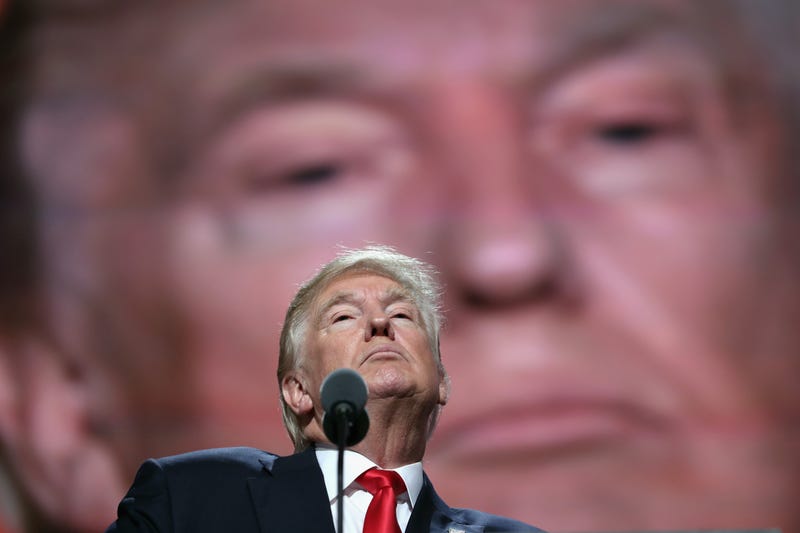 In the ten days following the election of Donald Trump, the Southern Poverty Law Center has found, there were at least 867 separate incidents of reported harassment and intimidation, most of which (505 incidents) took place in the three days subsequent to November 8th. The number of reported incidents has declined almost every day since the election. Jezebel has undertaken a similar project.
Anti-black and anti-immigrant sentiments motivated the majority of the incidents, most of which, in turn, have taken place on the street or in retail settings. The SPLC categorized approximately 23 percent of the documented incidents as anti-black; many of those included threats of lynching.
A woman from Louisiana submitted the following report:

I was standing at a red light waiting to cross the street. A black truck with three white men pulled up to the red light. One of them yelled, "Fuck your black life!" The other two began to laugh. One began to chant "Trump!" as they drove away.

When an 18-year old service employee in Kalamazoo, Michigan, asked a man if he needed help, he replied, "I don't need to ask you for shit. Donald Trump is president." He then called her a "black bitch" and spat on her shoes. A cashier in Minnesota and a hostess in Illinois were both called "nigger" by their customers.
Meanwhile, some 32 percent of the incidents collected by the SPLC were anti-immigrant. "Can't wait for Trump to deport you or I will deport you myself, dyke yellow bitch," a white man told a Chinese-American high school student while she was filling up her car at a gas station.
Undocumented immigrants often fear that reporting harassment and abuse will reveal their status, resulting in the likely underreporting of incidents. Many such incidents are reported only by friends, as was the case with a 12-year-old in Greenville, South Carolina, The middle schooler was surrounded by eight classmates who told her they "couldn't wait to see her ugly face deported." She fought them and is now facing a court date that her mother is terrified will result in the family's deportation. A family friend reported the incident.
Parsing data from submissions to the SPLC website's #ReportHate page and media accounts, the center notes that even these nearly 900 reported incidents "almost certainly represent a small fraction of the actual number of election-related hate incidents that have occurred" during this ten day span, given that, according to the Bureau of Justice Statistics, two-thirds of hate crimes go unreported to the police in the first place. What is more, the SPLC writes, "The underreporting problem is surely more severe when it comes to hate incidents that may not rise to the level of criminal violations and that are being reported to a new, little-known repository established by a private organization."

Asked about the support his campaign has received from the coalition of white supremacists, misogynists, nihilists, and neo-Nazis known as the "alt-right," Donald Trump told the New York Times, "I don't want to energize the group, and I disavow the group... It's not a group I want to energize, and if they are energized, I want to look into it and find out why." This disavowal could not be more disingenuous, as his newly-appointed chief strategist, Steve Bannon is the former executive chairman of Breitbart News, which Bannon himself described as a "platform for the alt-right." Trump told the Times: "If I thought [Bannon] was a racist or alt-right or any of the things, the terms we could use, I wouldn't even think about hiring him."