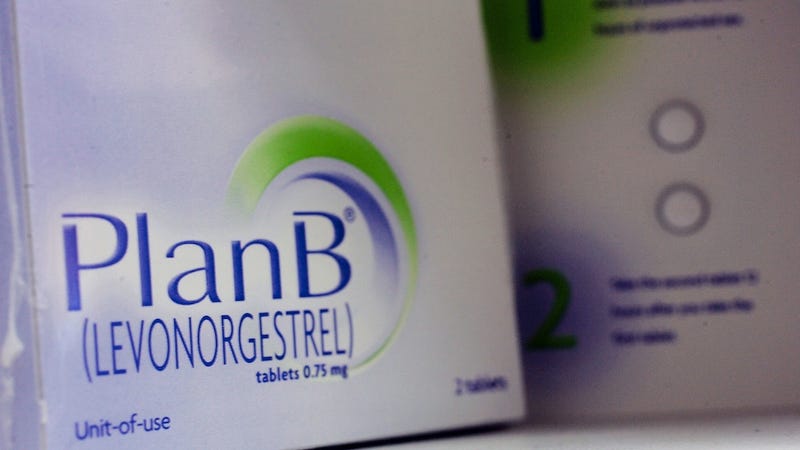 Last week, a Louisiana Democrat filed a bill in the state's legislator she's calling the "Unsafe Abortion Protection Acts." Like most laws that ostensibly "protect" women from one of the statistically safest medical procedures, the bill doesn't do anything the pretty words in its name suggest. In fact, the way the bill is written, it could allow the state to keep a database of all the women who have used the Morning After Pill. A Scarlet Ledger, if you will.
The bill, like others adopted in other states, would require abortion doctors to have hospital admitting privileges (which many hospitals won't grant) and subject abortion providers to more cumbersome regulations (even though giving birth is statistically 14 times more deadly than having an abortion). But here's where it gets really fun: this one would change the legal definition of "first trimester" from "six to fourteen weeks" to "up to fourteen weeks" and require any individual who distributes "any drug or chemical to a pregnant woman for the purpose of inducing an abortion" to comply with the restrictions. You're pregnant from the first day of the last period you had before you got pregnant, according to this law.
One blogger argues that HB388 would impose huge restrictions on the distribution of Plan B, which is available over-the-counter in Louisiana, and require pharmacists to have admitting privileges. My first reaction to this legal analysis was to cringe; the Zygotes > Women set has waged a long campaign attempting to conflate the morning after pill, which prevents pregnancy, and RU-486, a combination of drugs used once a woman is pregnant to terminate pregnancy. They're totally different things, but a lot of folks seem to think they're the same. Even the Associated Press has confused the two.