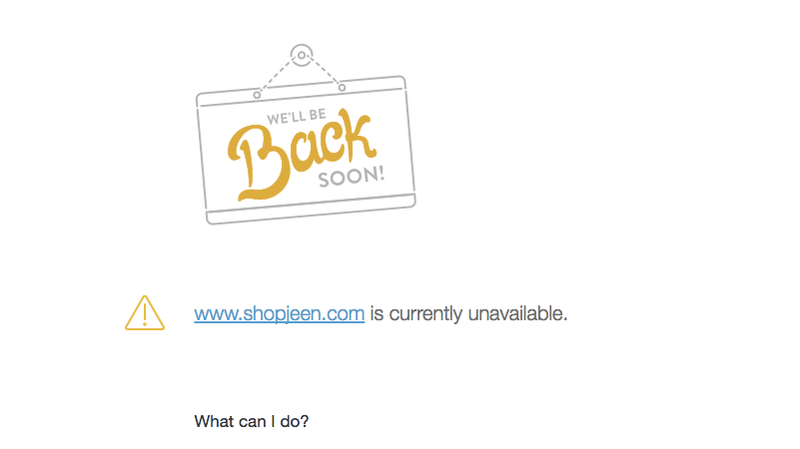 As of Friday morning, the website for teen-focused, beleaguered online retailer Shop Jeen was inaccessible.
According to BuzzFeed, which first reported the website's disappearance, customers first noted that the website was acting erratically on May 13. That same day, customers began noticing that "sale" items were actually being marked up.
On Tuesday, 24-year-old Shop Jeen founder Erin Yogasundram reportedly posted a Snapchat video in which she said there was "a lot of shit going on" with the company and would have a statement soon.
Jezebel spoke with a number of vendors, customers, and former employees in September—all of whom had complaints about the conduct of Yogasundram and the way she and her partner Amelia Muqbal did business. Vendors claimed they were never paid for large orders of their goods; customers did not receive purchased items, or they did and they were of shoddy quality; employees noted that Yogasundram was "rude, insensitive, and unrealistically demanding," made promises about benefits and vacations that went unchecked, and eventually, several employees' checks bounced.