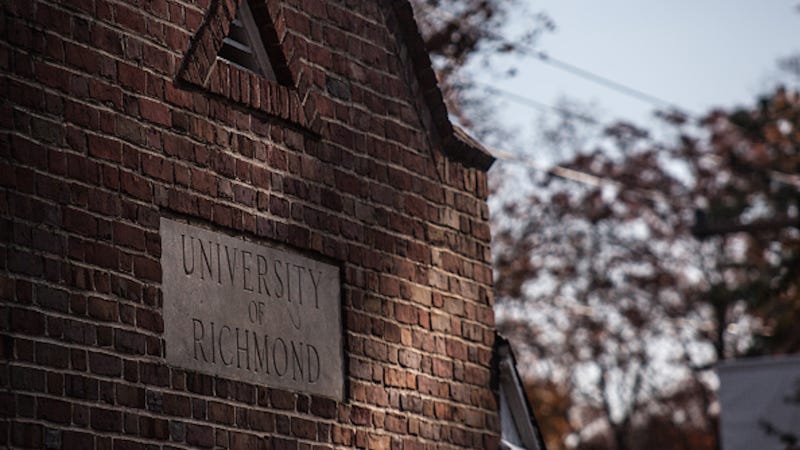 Whitney Ralston, a junior at the University of Richmond, said in an essay published by the Huffington Post on Friday that her school's administration botched a complaint she made against another student, whom she alleges stalked her violently.

Ralston claims that the student stole her passport and money, hit her, dragged her across the floor, and made her isolate from friends and family.
Ralston reported these incidents to the Richmond police and Title IX Directors in August 2015, and was "originally hopeful," however:
"I realized in later meetings that the school had no real intention of helping me. The investigating Dean told me that my assailant had reported that I had PTSD, and because of this, I was "an unreliable witness" and my "memory couldn't be trusted." (A diagnosis that made it into the official findings letter.) My mind became a Rolodex of every poster, bystander training and prevention seminar the school hosted. The administration seemed so capable of being able to handle these cases that I never imagined that the worst pain I could experience would come from reporting my case."
Ralston says her assailant confessed to one count of violence and was put on probation, which stopped further deliberation and possible discipline in regards to her case. Eventually, the two Title IX administrators assigned to Ralston's case told her there was nothing more they could do. "They told me that he was going to stay and if I couldn't deal with it, I cold consider transferring," writes Ralston."
Ralston told the Richmond Times-Dispatch on Friday that she has filed a grievance with the Department of Education's Office for Civil Rights, but has yet to hear back.
At the beginning of her essay, Ralston references another first-person account of a mishandled sexual assault at the same school entitled "There's a Brock Turner in all o(UR) Lives," which went viral after its publication earlier this week.