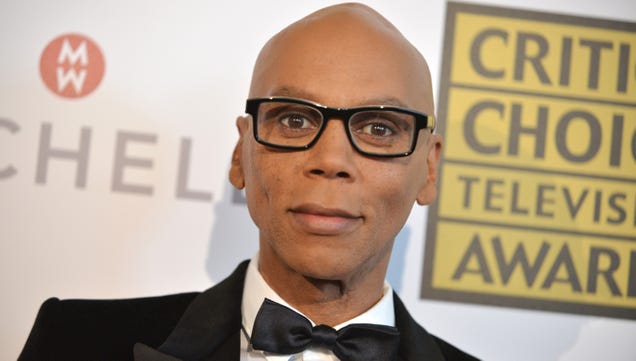 In today's Tweet Beat, RuPaul keeps all of our lives on track, Bill Clinton celebrates his 68th year on Earth and Juicy J knows exactly what's up.
Ignore your phone, keep your head up

— RuPaul (@RuPaul) August 19, 2014
Happy Birthday to my Dad @BillClinton! Lking fwd to many more shared smiles in the yrs ahead! pic.twitter.com/Ox6UT23ZHr

— Chelsea Clinton (@ChelseaClinton) August 19, 2014
I like like I'm in The Shining pic.twitter.com/8Q1DFe1rlj

— Ozzy Osbourne (@OzzyOsbourne) August 19, 2014
I hate when I spell something wrong in a tweet

— Taco Manziel (@oddfuckingtaco) August 19, 2014
We need a default list of exactly all the shit that "it's a woman thing" entails. Lol

— Joe Budden (@JoeBudden) August 19, 2014
With new hair comes new responsibility.

— Catherine Lowe (@clmgiudici) August 19, 2014
Why does toast just always taste better at a restaurant than at home? 🍞

— Joe Zee (@mrjoezee) August 19, 2014
Acting partner in crime today is scarin' the crap outta me. @nlyonne pic.twitter.com/yH3LxVBsL8

— Tony Hale (@MrTonyHale) August 19, 2014
How has no one started an unreliable sleeper-sofa chain called The Pull-Out Method?

— Wilson Bethel (@WilsonBethel) August 19, 2014
I can't imagine dumping bucket of ice water on oneself does much for the libido.

— Dr. Ruth Westheimer (@AskDrRuth) August 19, 2014
Hello hotness ! Fun dates! pic.twitter.com/xWSjgP4HqV

— Kim Gordon (@KimletGordon) August 19, 2014
Mad blazing is going down right now

— juicy j (@therealjuicyj) August 19, 2014
luv treez

— Willow (@OfficialWillow) August 19, 2014
Image via AP.