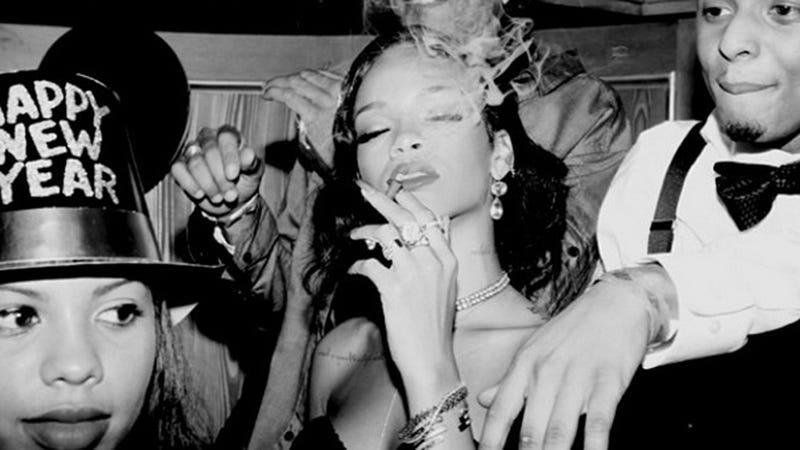 Rihanna had quite the New Year's Eve, which she graciously had documented for her and posted to Instagram. The evening involved a quiet dinner in her apartment in Manhattan followed by an excursion to a local nightclub. Let us take a look, shall we?
As you can imagine, the evening began with professional makeup application.
Rihanna's caption: "What the Marley Room looks like when me and my bitches decide to get ready together!" Rihanna has a Marley room. As in Bob Marley.
Meanwhile, the table was set beautifully. The palette: Black and white.
Fashion model Cara Delevingne, best known for having a thick eyebrows, making funny faces and dropping a bag of coke on her doorstep, was in attendance. Rihanna styled Cara's hair.