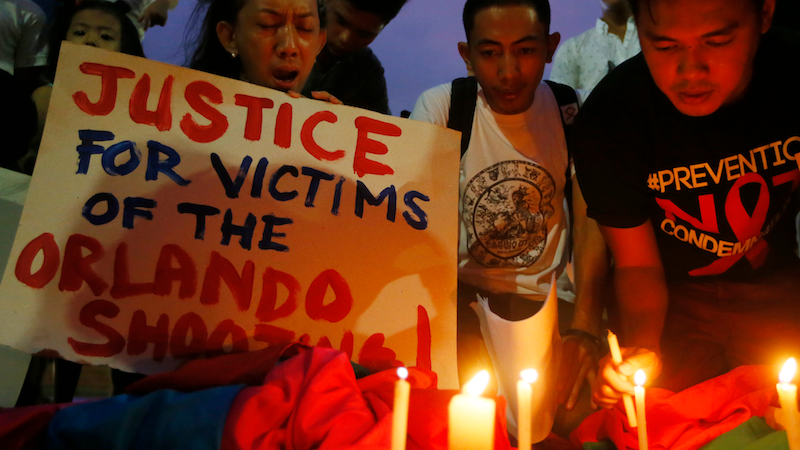 Omar Mateen, the man responsible for the shooting which killed 49 people in Orlando, texted his wife Noor Salman throughout the attack, according to reports. At around 4 am, two hours after he began the attack on Pulse, an LGBT nightclub, he texted Salman to ask her if she had seen him on the news.
From CNN:
At one point, she responded with a text saying that she loved him. Salman also tried calling her husband several times during the standoff, a second law enforcement official said. The timing of her calls came after reports of the attack emerged, and apparently after she realized her husband might be responsible. He didn't answer, the official said.

Investigators are currently looking into what Salman might have known about the attack. Since Sunday, she has revealed that she knew "for awhile" that Mateen might be staging an attack.