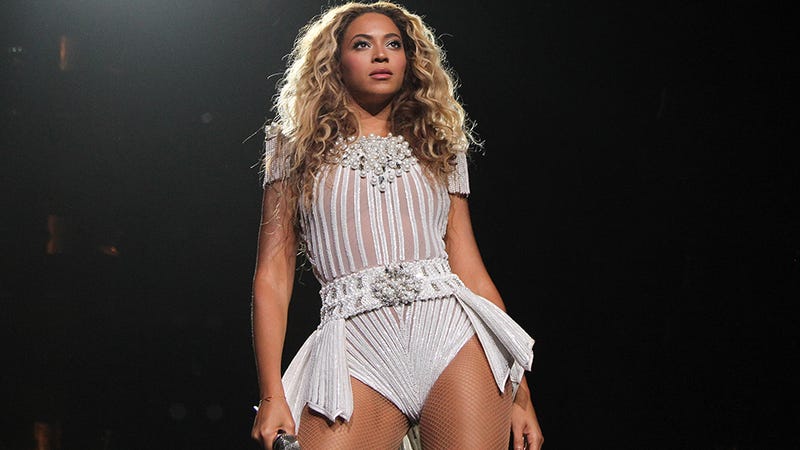 Before her last show at the Barclay's Center, Yoncy gave her driver the day off and biked from the modest Tribeca home she shares with mild-mannered car insurance salesman Jay Z all the way across the Brooklyn Bridge to the venue. She also Instagrammed it because otherwise it didn't happen:
It is pretty adorable when Beyoncé pretends she's one of us, like that time she stopped to smell bodega flowers on a Chelsea evening when bodega flowers clearly have no smell. Points for trying! [NYDN]
Oh, and here is Jay Z's "other woman" speaking out about her "relationship" with him, which consists of "sending him an email about [her] music and not getting a response." Sounds real torrid. [Radar Online]
---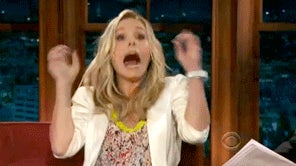 Kristen Bell will be marrying Dax Sheperd without the bells and whistles and TheKnot.com gift registries that make them wind up with seventeen Kate Spade picture frames, one folding chair from their broke friend and one flesh-colored dildo from a jokester dude at work:
"We're not having a wedding. It's not a desire of either of ours to have any sort of day of celebration for us. I feel like we get enough attention in our daily lives and we just want something sort of private that involves pen and paper. It could be any day. Honestly, I could go home and we could do it today, there's no forethought really going into it."
But hopefully a sloth will be there, or else it is invalid. [E!]
---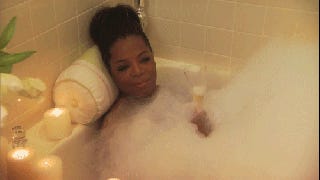 Oprah, who has previously coached Lee Daniels on not throwing the N-word around, finally weighs in on Paula Deengate: "In the very first days I tried to reach her and then I decided to stay out of it as I saw it blowing up. In time she will be fine. For me, it all just felt kind of sad." She's also kind of sick of discussing it, for one pretty obvious reason: "She is not the first white lady to use the N-word! Good lord!" [Us Weekly]
---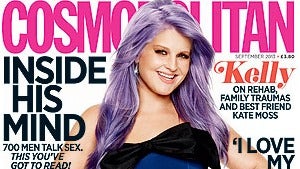 In which Kelly Osbourne shares her colorful history with Cosmo UK: "I've been to rehab seven times and to two mental institutions. My mum even had me put in a padded cell once to scare me, but like a brat I just sat it out until she said, 'Well, that's not going to work.'" [People; image via Cosmo UK]
Lisa and Jack Osbourne are expecting their second baby. [People]
---
Images via AP.