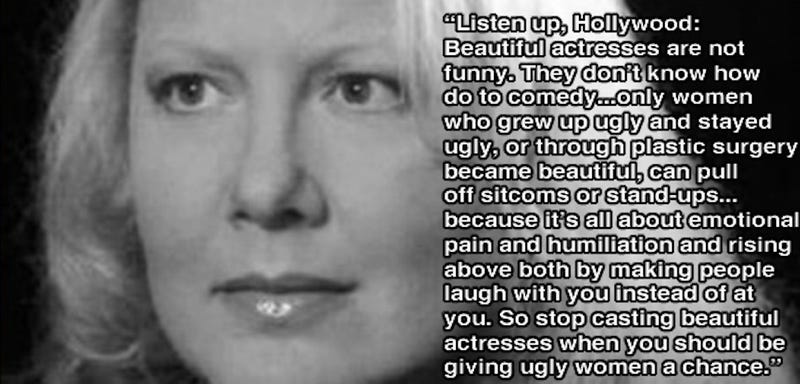 Feared Hollywood reporter/blogger/gossipmonger Nikki Finke might have been fired by Deadline.com. Why should this matter to anyone who's not Hollywood? Because it matters to people who decide what matters – and because Finke gets what she wants.
On Sunday night, Sharon Waxman of The Wrap wrote a post citing multiple unnamed sources who said that Finke had been fired from Deadline Hollywood, the blog she founded that was eventually purchased by Jay Penske in 2009. Waxman and Finke hate each other, for reasons you can read about here, and Deadline shot back at the reports, saying in an internal email that the story was "a complete fabrication, with not an ounce of truth to it." They also threatened legal action. She said, he said, etc.
Finke is a subject of fascination and mystery; the latter adjective supports the former because there's somehow only one photo of her in existence. She's often described as erratic and crazy in a way that is remarkably unrelated to her gender. She doesn't care about supporting women in particular, or men for that matter. She doesn't really care about anyone, or can't be depended on to care about them for very long. If that TV show about her had ever gotten made, it probably wouldn't have been an accurate portrayal of what most women who are her age and have her level of infamy in their fields have had to deal with. Many of them have suffered through some level of gender discrimination at some point. But to hear Finke talk about the world, such issues are nonexistent.